I can't believe I haven't written about the Volkswagen Bug MiniHome Motorhome. The plans for it were in the June 1977 issue of Mechanix Illustrated.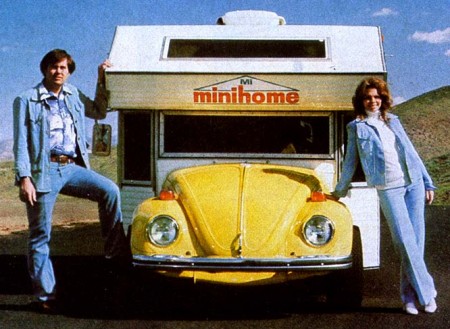 You can buy plans for this camper here:
The only problem is that finding a working and reliable VW Beetle is very difficult these days and converting it to a camper would be sacrilege now.
I absolutely ADORE the outdoor galley feature.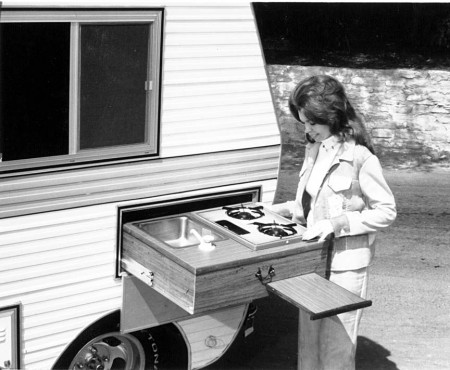 It also pulls inside to be used in the camper on those cold mornings or rainy days.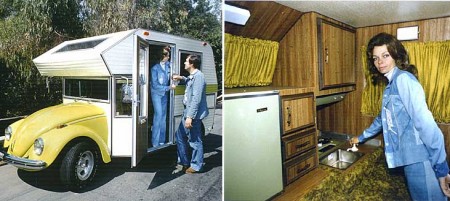 The camper is said to be able to sleep four, but all I see is room for three, and a very cozy three at that. Notice that the upper bunk blocks the door out of the camper. It's quite a tight fit.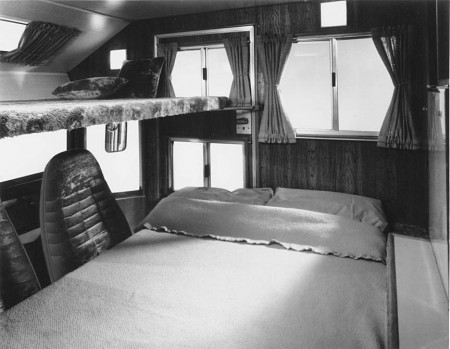 Here is a exploded diagram.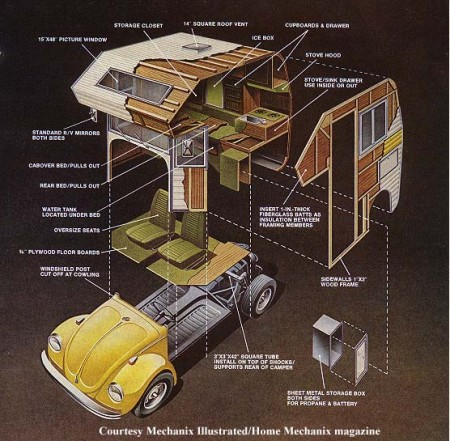 These campers must have been very popular because there are so many out and about even today. Here is one used as an advertisement for an RV dealer.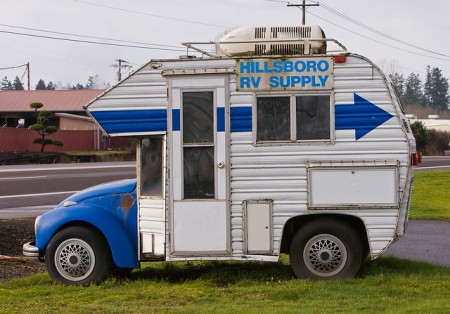 This one is still tinkering around after more than twenty years on the road.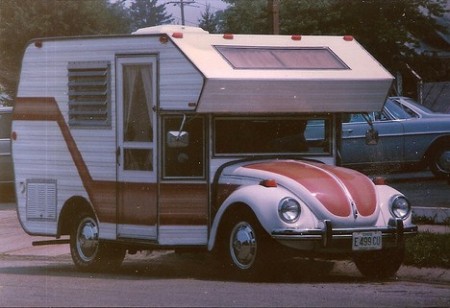 Here is another one being used to advertise a VW repair shop.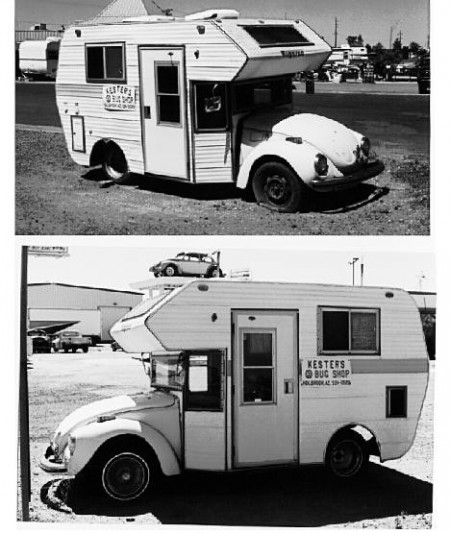 It looks like the extra weight of the camper is a little much for the suspension on this one.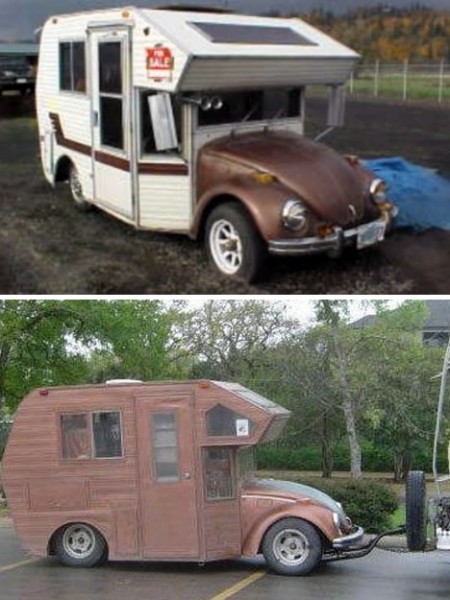 Here are a few more.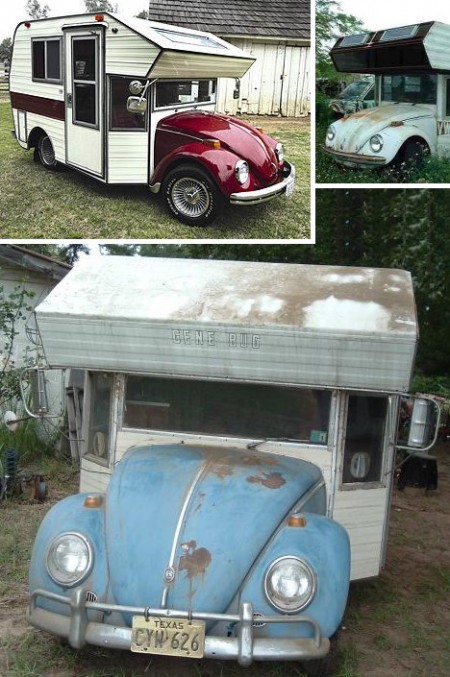 There are so many examples of this conversion that I'm surprised people haven't tried this with other cars. And they HAVE. Stay tuned tomorrow for the Prius Motorhome Conversion!
Update 02-04-13:
Here is another one Joseph Kubik found: