Long ago, Topolla made a camper that replaced the back hatch of a Saab 9-3. It looked like this.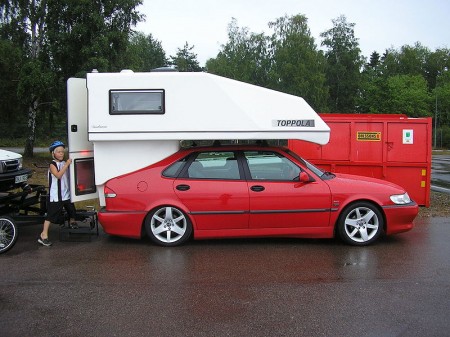 It was obviously the inspiration for the Japanese company, Campinn, for this Prius Camper Conversion. AutoBlog did a piece on it last year.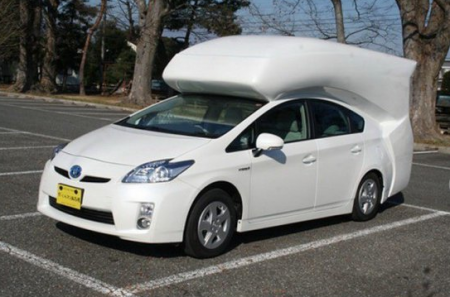 Now this Campinn from Japan shouldn't be confused with the teardrop trailer manufacturer in the U.S. called Camp-Inn.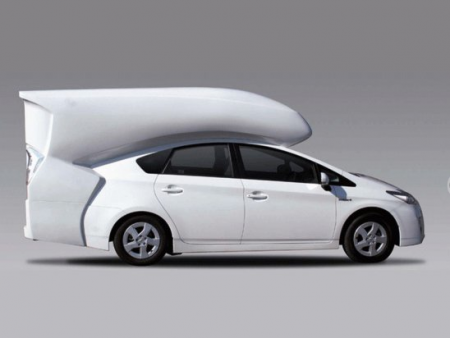 This camper has been described as a "Prius with Tumors," and that description is rather accurate. The rear view is better, however.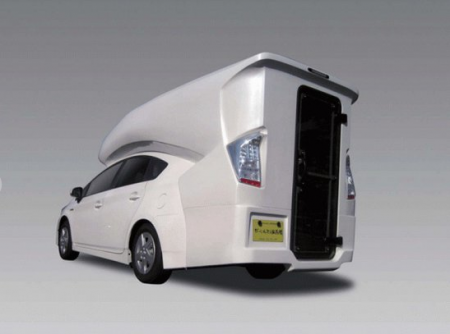 Here are a couple of photos of it outside.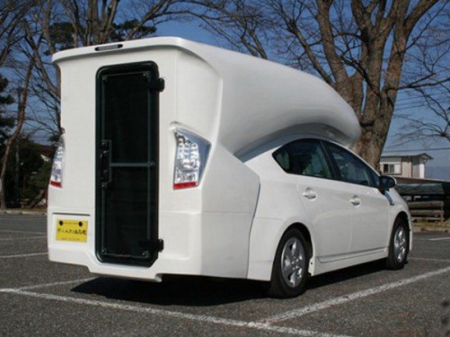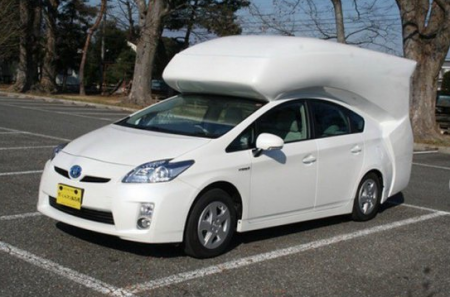 The inside is so minimalistic, I was pining for the VW Bug Minihome and its lovely galley which can be used inside or out.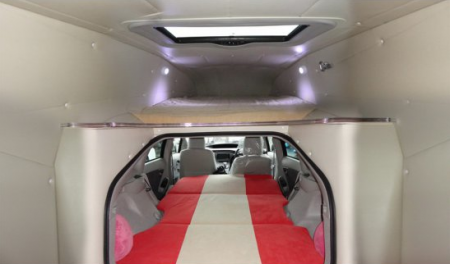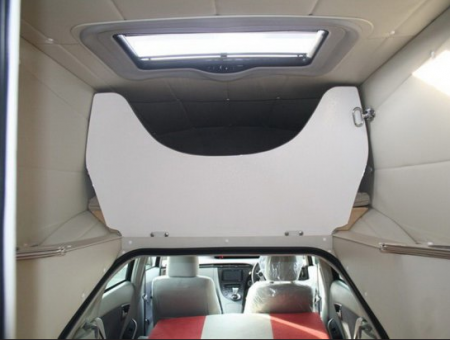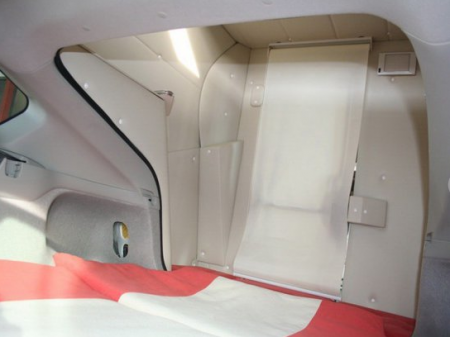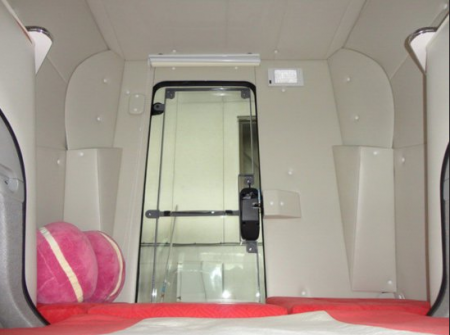 The Campinn Prius Conversion isn't the only way to camp in your Prius. There is also this tent attachment for the Prius made by Habitents.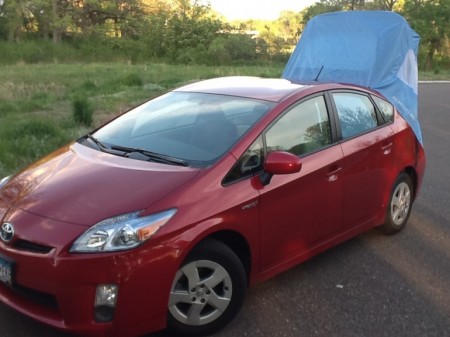 It's a small tent that covers the back hatch.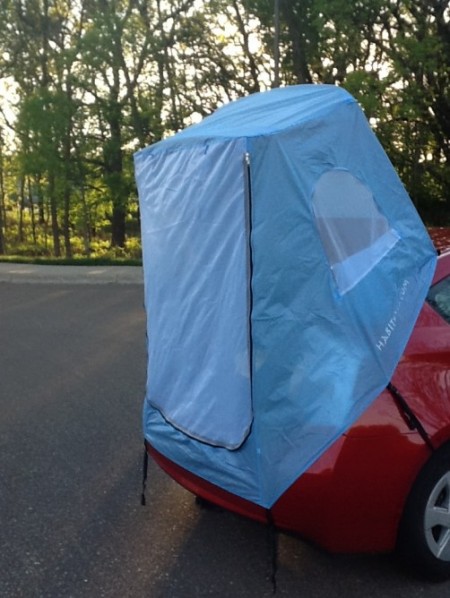 There is plenty of room in the back to lie down, but what you can't see is that the seats in the back elevate things just a touch, so it's a little uncomfortable. Mike was completely unable to sleep in our Prius, even with the inflatable mattress when we tried it.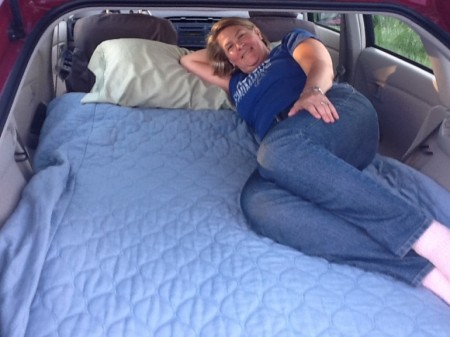 Ironically, Mike slept really well in the teardrop trailer, even though the two had about the same space. He couldn't quite sit up in the Prius when we tried it, so it gave him a bit of claustrophobia.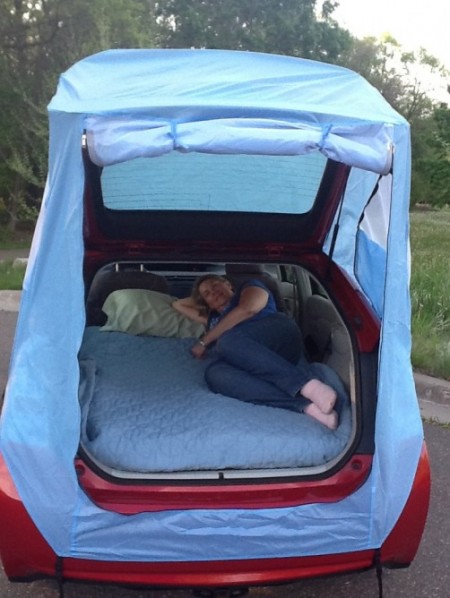 Napier makes an SUV Tent that attaches to the back hatch in a similar way.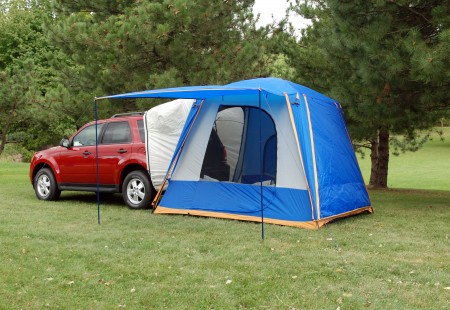 It's meant for a bigger car than a Prius, but it looks like it would work. The only problem is that if you need to make a grocery or firewood run, your tent needs to come down.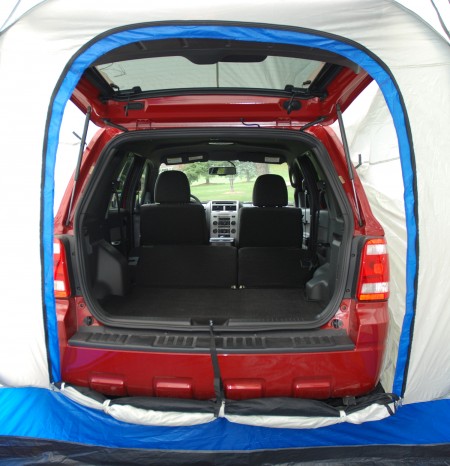 AK Knitting Diva saw this homemade Prius camper at the San Francisco Farmer's Market.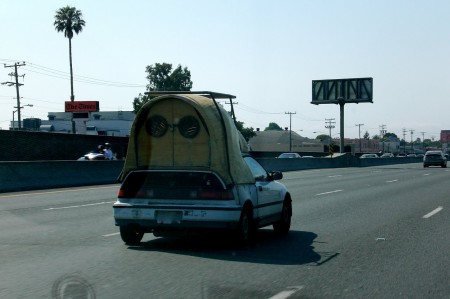 Finally, Railrider converted his Prius for travel with his dog, Shi Tan. First, he removed the back seats.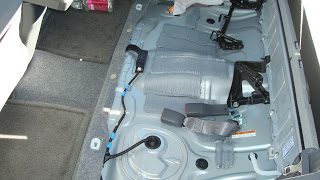 Then, he added a port-potty, a refrigerator and a microwave in that backseat area.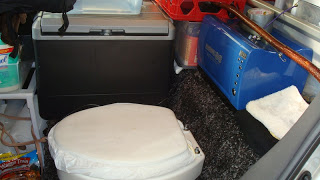 He also put some storage in the back using some plastic drawers.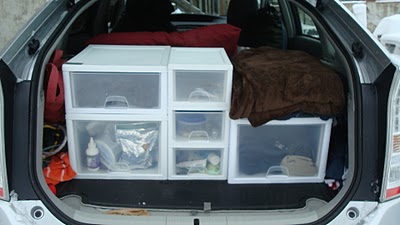 Railrider's goal was to be stealth, so he wouldn't appear to be a camper, so for a bed, he just lowers his driver's side seat. Without the back seats and head rest, it goes down for a fully horizontal bed.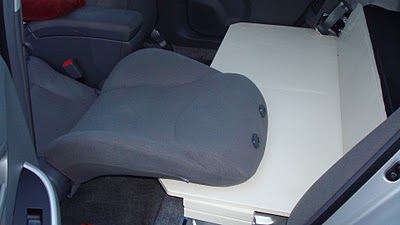 Don't forget that Mike and I wandered over ten states on our Moncur Epic Journey May 2012 in our Prius towing our teardrop trailer.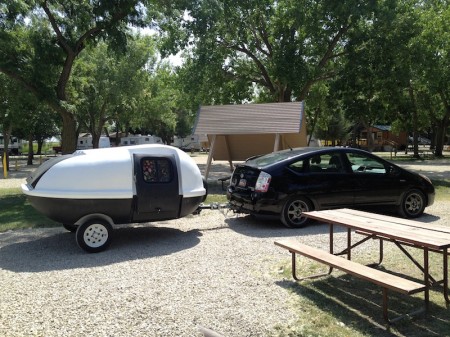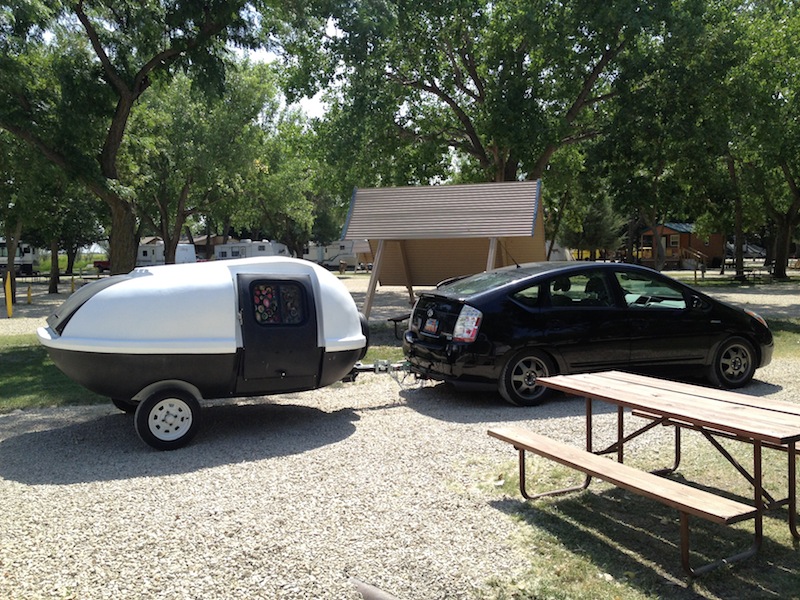 In the end, the Prius makes for an excellent camping car, whether you are tent camping, hauling a teardrop or go all out and convert it to a camper. Now, I just need to learn how to attach a fifth wheel to the top of my Prius so we can tow a small fifth wheel!