While looking around, I found this tiny article in Popular Science – March 1981


It reads:
Compact, 17-ft. Quantum 5 fifth-wheel trailer from Contempo (left) is designed for towing by small pickups. It sleeps four and has fully galley and bath. Price is $9,200.
When you account for inflation, $9,200 in 1981 is the same as $22,410 today, which seems incredibly pricey for a trailer that can barely sleep four. Despite its initial cost, it looks like a cute and efficient design.
Here is a photo of one that was for sale on the Fiberglass RV Forums: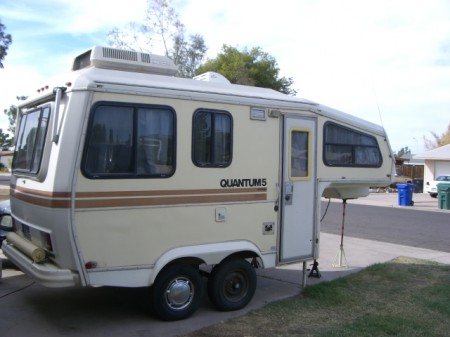 It sold within two days and was gone so quickly that the connoisseurs at Fiberglass RV didn't get a chance to bid on it.
crm112, however, owns one and has posted several pictures of it on Fiberglass RV's website.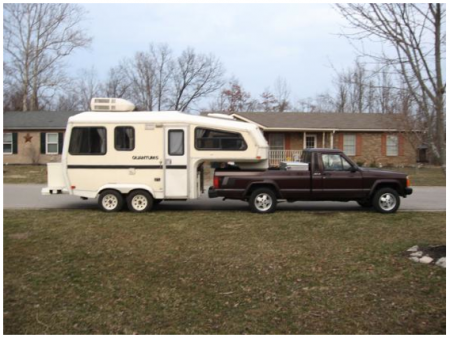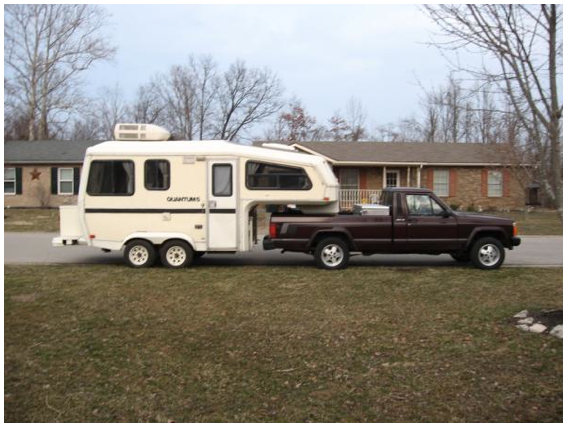 Here is an interior shot of the dinette.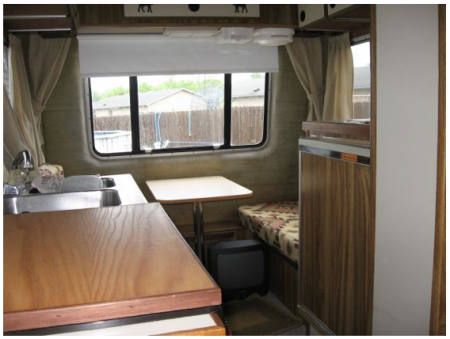 This one shows the bed and door to the trailer.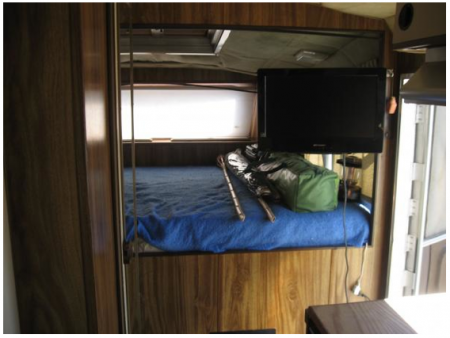 Here is his complete rig hooked up to a 1988 Jeep Comanche.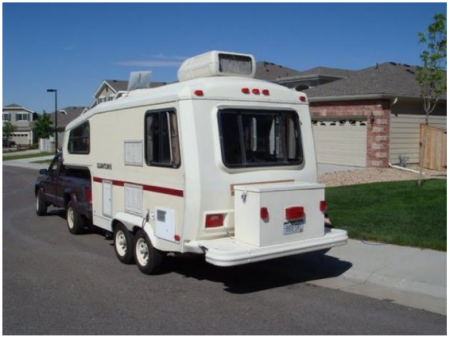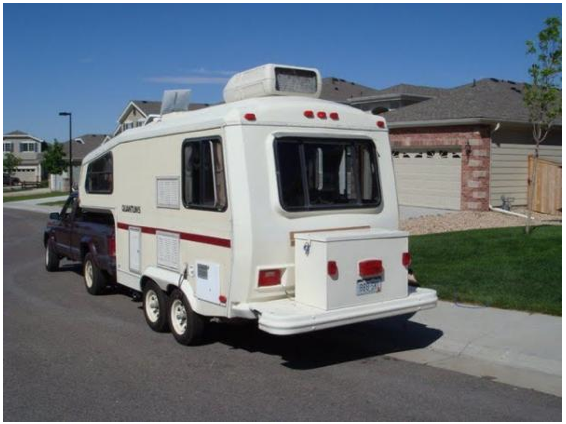 And THIS is what I love to see. Here is the trailer in a campsite with its new awning.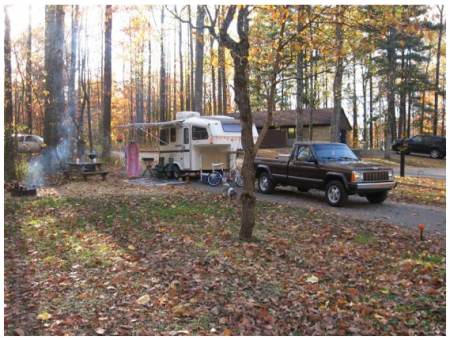 The lightweight fiberglass and small design is what makes this tiny fifth wheel trailer ideal for towing with a tiny pickup truck. Unfortunately, their high price limited sales and they only made approximately 500 of them. If you are lucky enough to see one for sale, snatch it up, because a small and efficiently designed trailer like the Quantum 5 is worth it!
Update 03-26-13:
Mike shared photos of his old rig with us here:
They are filled with awesome retro goodness!