A few days ago, when I was feverishly searching the Internet for information about The CarBak Cartop Tent Camper, I found a TON of pictures of VW Beetles with cartop tent campers.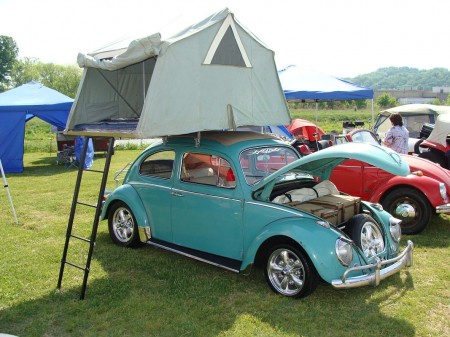 As a former Bug owner, I fell in love with each and every photo, wishing I could find a Beetle of my own to camp in.
They all look so good that I thought I'd share them with you. If you want to see the photos on their original websites, just click on them and the link will take you there, but honestly, I found them ALL on The Samba, which seems to be the best place to look for photos of Volkswagens.
This photo was from the classified ads from The Samba and it now has been deleted, which means that it was probably sold.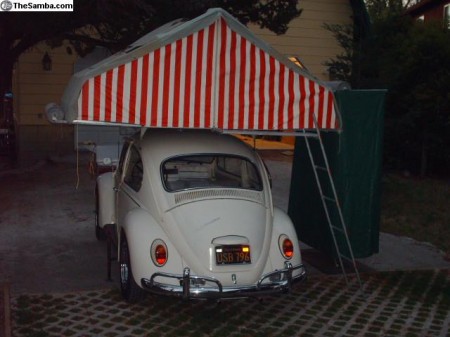 The next few photos are from a forum posting on The Samba about cartop tents for Beetles and Buses. This one was interesting to me because it looks like it only sleeps one person.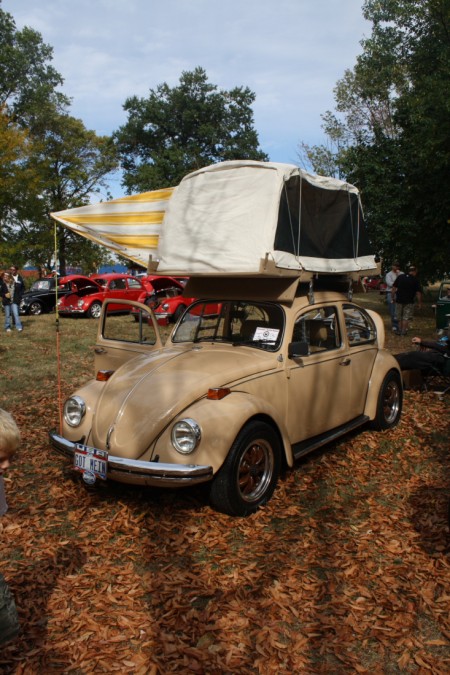 This photo shows a similar tent, but it has a vestibule on the ground level, which would be nice for changing clothes.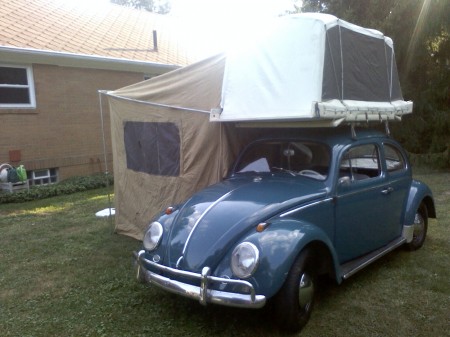 This cartop tent camper is called Air Camping and was made by a company in Indianapolis, Indiana.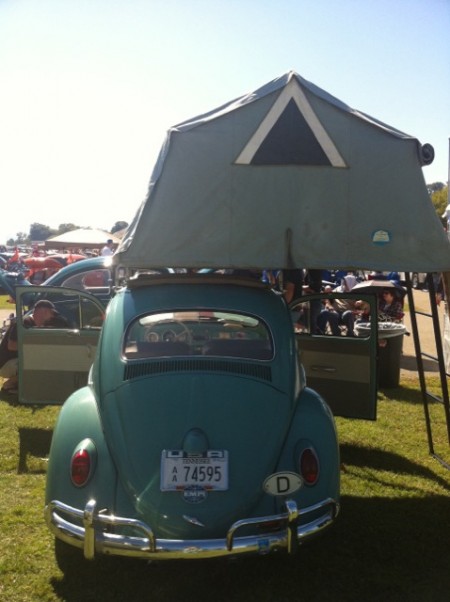 I love this camper because it has a shower (or porta potty stall) attached to the side.
The former owner said:
A few pics of my old Camp'otel on my old '67 Bug-

It is in Canada now. I hardly ever used it but I sure miss it anyway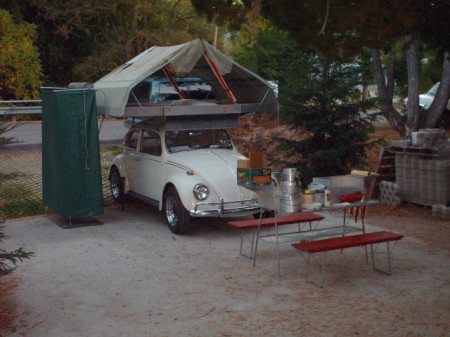 This one looks like that single pup tent style as before, but with a vestibule. It looks like it's convertible and could just be an awning if you wanted.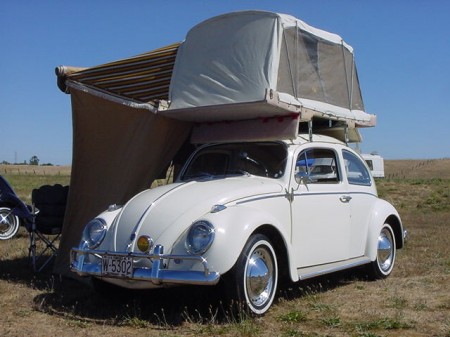 This tiny image came with no explanation and it wasn't even shown on the page that Google images originally found it. I can't really figure out what's going on here, but it appears to be a drawing of how to put up one of these kinds of tents.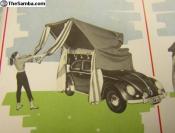 This one looks really good, mostly because the Beetle is so pristine and shiny. I love how the stripes on the tent match the car and those white wall tires just make me swoon!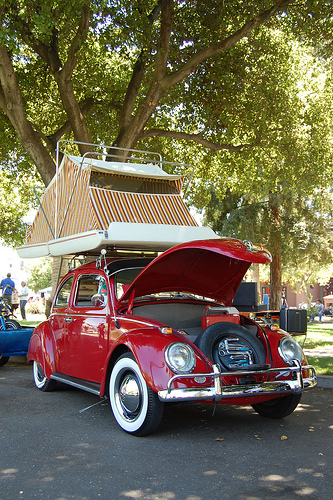 Not quite so swoon worthy is this dusty black Beetle with a cacophony of colors. Red, blue AND black is too much. Choose two. On a side note, I believe this is another Air Camping tent.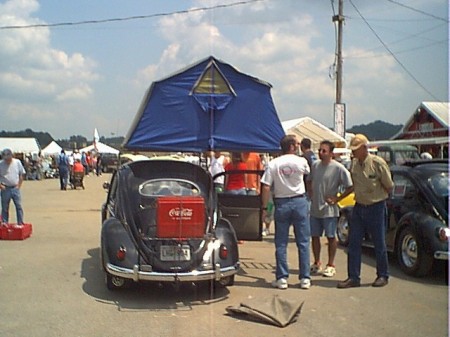 I don't know why all of these photos made me nostalgic for my old Beetle. The damn thing never ran properly. It had no heat, so I would freeze in the winter. It had a sun roof that LITERALLY blew off on the freeway one, dark evening. I wouldn't have trusted it to drive to Provo, much less across the country. It was NOT a good traveling car like my Prius is now, but seeing all of these cartop tents makes me want to take a road trip in my old and broken down Baja Beetle.
Update 05-13-13: I found another picture of an Air Camping tent, this time on a VW Bus: Air-Camping Kombi by zombikombi1959 on Flickr.