I found this picture of a camp kitchen on Expedition Portal and it just blows me away!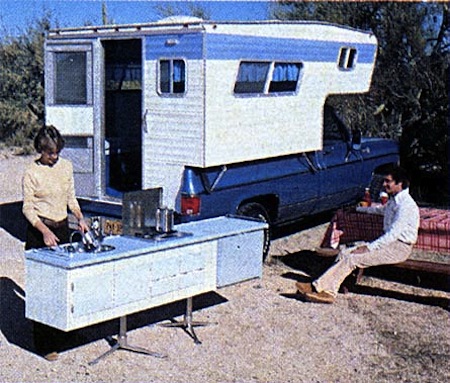 Mike complains that my camp kitchen is a little elaborate for camping, but after looking at that one, I feel like a light packer! The thing that surprises me is that I can't believe that camp kitchen fit into the truck camper it's next to. How did they get it to the site? Did they strap it to the roof?!
I like that they included a sink and grill, but it easily takes up TWICE the space those two items should. Considering how small the sink is compared to the console, it seems like a big waste of space.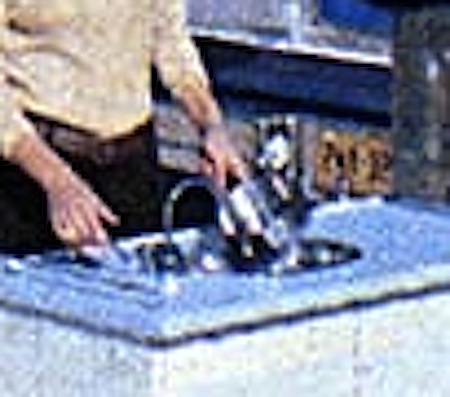 After looking at this, I'm perfectly happy with my camp kitchen, especially since I've added a faucet to it. You can see it here: