At the Utah RV Show a couple of weeks ago, I finally got to see a T@B S floorplan. It was so beautiful that I LITERALLY kissed it, but it was PACKED with people looking at it, so I didn't get any good pictures.
Fortunately, the dealer posted a whole bunch of pictures of it online: KSL Classifieds: 2013 Little Guy TAB S FLOOR
From the outside, it looks just like a normal T@B Trailer.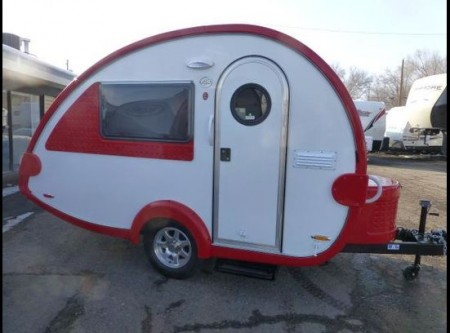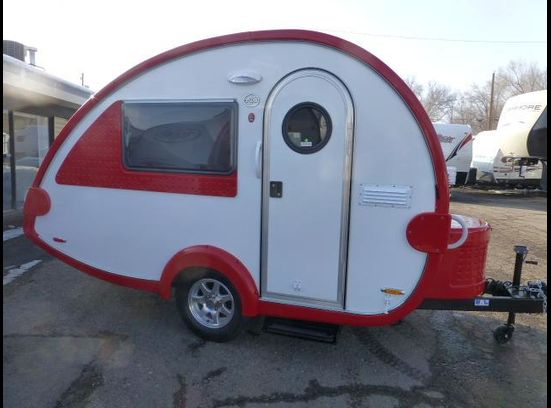 The real difference is INSIDE the trailer.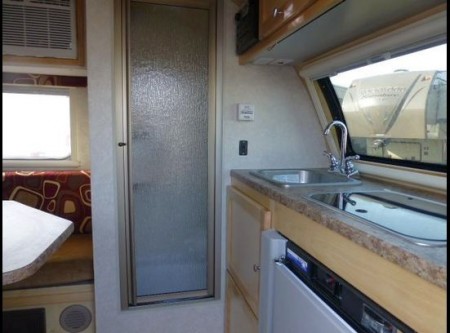 I would have preferred to see one of the T@B CS floor plans with a bathroom, but they didn't have any of those, so the kitchen was inside the cabin instead of under the back hatch.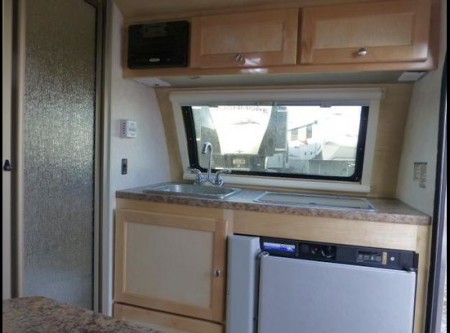 There were so many people in line to see this trailer that I didn't actually get INSIDE the bathroom area. I can tell you it was pretty small and Mike refused to even try it.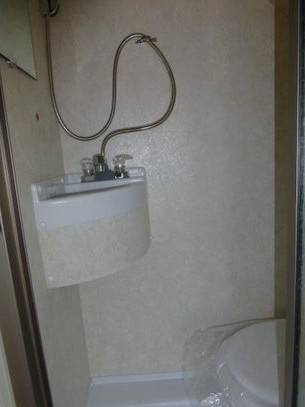 The bed area was just BARELY long enough for Mike to sleep on it, but it was a cramped fit. He could only stand in the very middle of the trailer.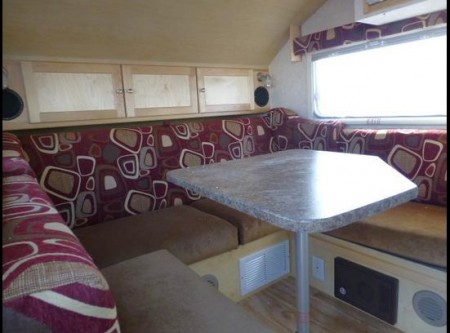 There was a nice fridge in the cabin.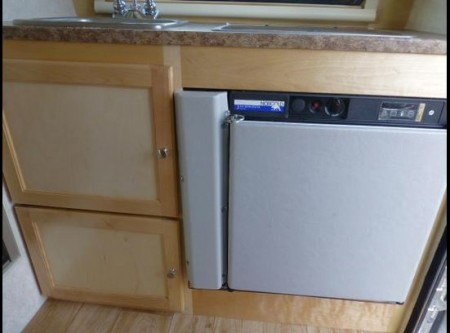 There was also a two-burner cooktop. Personally, I'd prefer to have no stove and provide my own, whether it be my electric hot plate or my camp stove. This way, I don't have to sacrifice counter space.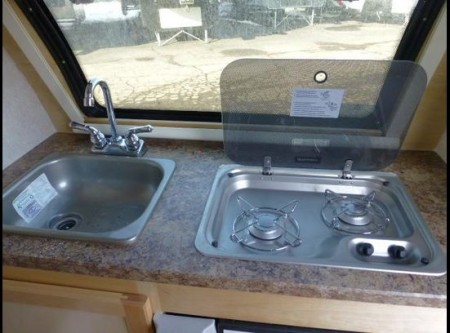 The outside of the T@B was what really made me swoon.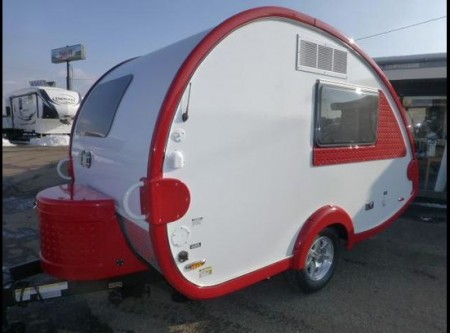 The tires looked retro.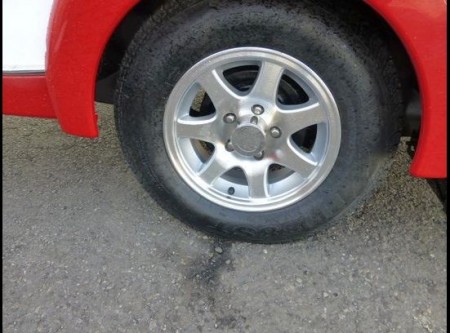 There is a pretty, matching guard for the propane tank and battery.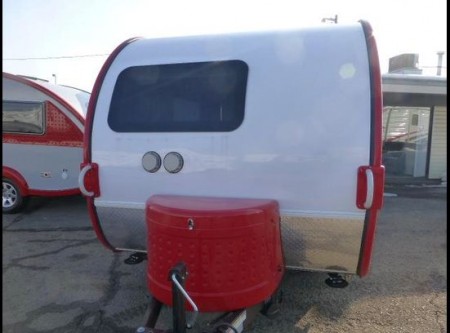 It really turns your head when you see an adorable trailer like this.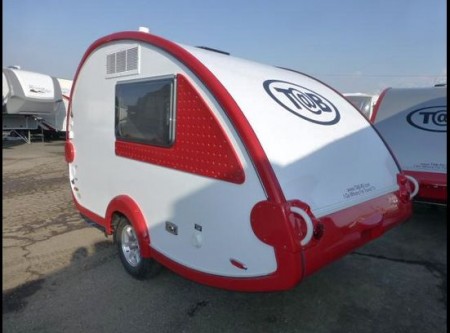 Here is the floor plan.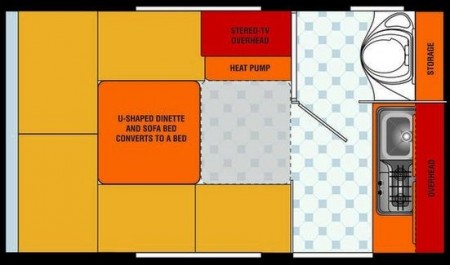 I've talked about these floor plans before:
Seeing them in person didn't dissuade me from my love for them, but the price tag sure did. At $17,495, I just can't justify them. For that price, I can buy a tent trailer with a bathroom that can sleep SIX people. The T@B trailers are all about style and image. Ah OH! How I want that style, but I can't justify the cost in my mind, especially when my lovable little Jayco tent trailer is just as towable with my Prius, has plenty of room for my TALL husband and our boy, AND only cost 1000 bucks.