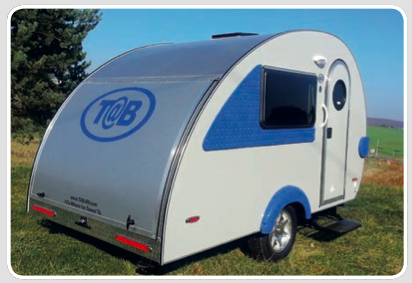 Ever since hearing about The Return of the T@B Clamshell yesterday, I have been thinking about one with a bathroom. Their catalog said that it could be ordered with a bathroom, but gave no indication where it would go.
I made a mockup of what I thought the floorplan would look like with a bathroom.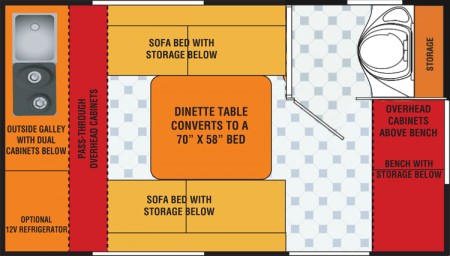 I don't think that window over the bench would still be feasible, but it would be nice if it could stay. I guess I have a dream of sitting on that little bench and looking out the window while Mike sleeps.
Of course, the bed would still be far too small for Michael, but it would the absolute dream teardrop trailer for me. I can just sit here, fantasizing about it all day while you folks kill yourself in Black Friday lines and gorge on leftover turkey.