Jared, our friend, is only four years old, but he has been diligently practicing his writing. He sent us this postcard last month and we were delighted!
Here's the front: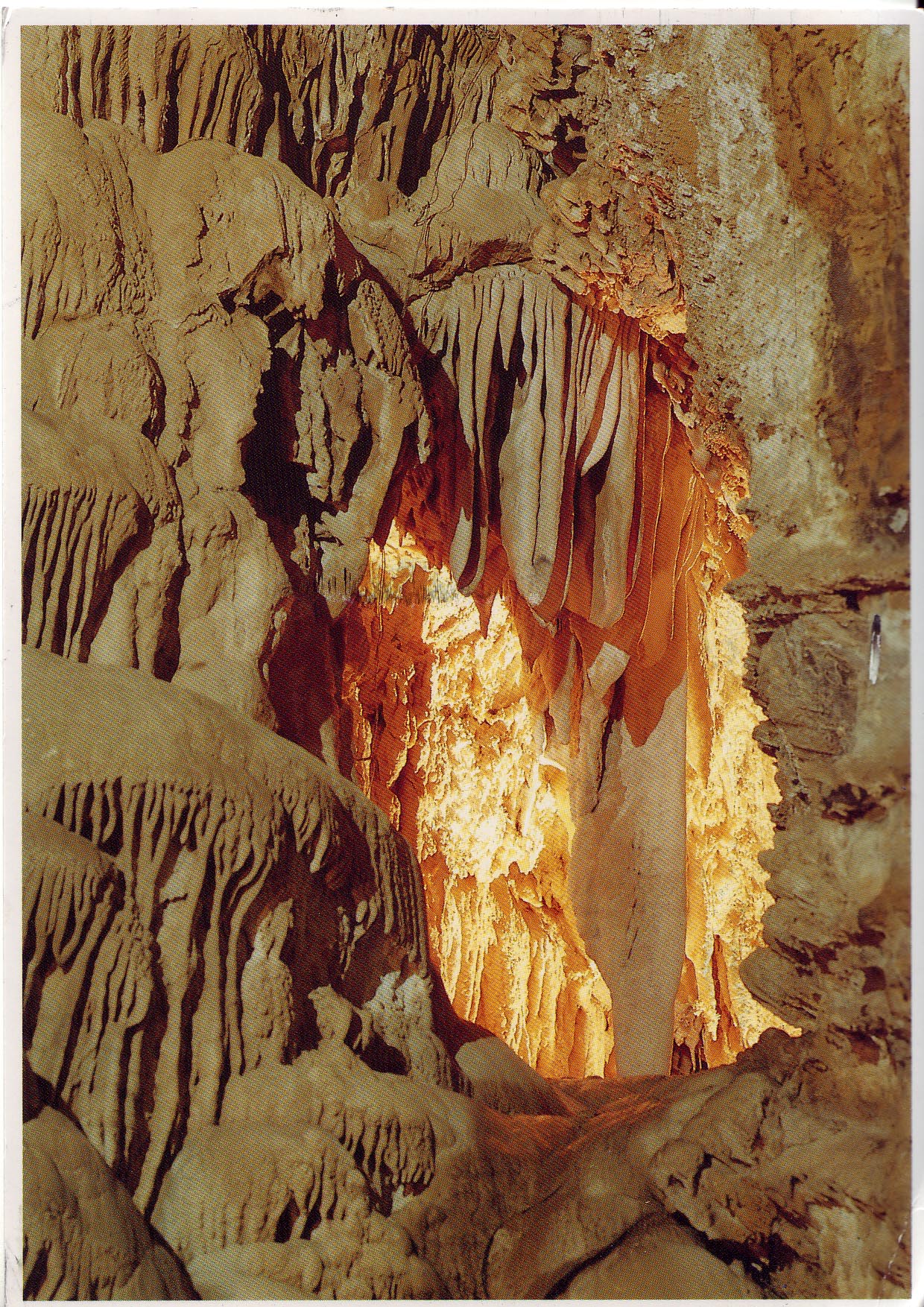 Here's the back: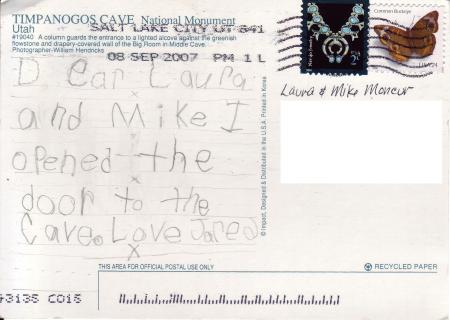 The postcard reads:
Timpanogos Cave National Monument Utah: A column guards the entrance to a lighted alove against the greenish flowstone and drapery-covered wall of the Big Room in Middle Cave. Photographer – William Hendricks
They write:
Dear Laura and Mike,

I opened the door to the cave.

Love, Jared
---
Please send me a postcard from your travels or your hometown. If you do and it's interesting, I will publish your postcard on Starling Travel.
Send your postcards to:
Starling Travel
Attention: Laura Moncur
P.O. Box 522032
Salt Lake City, Utah 84152
It's like sending a postcard to the whole world when you go on vacation. It's like bragging about your hometown to the everyone on the planet.