I saw this quote today and I believe it, but I want to argue with it as well.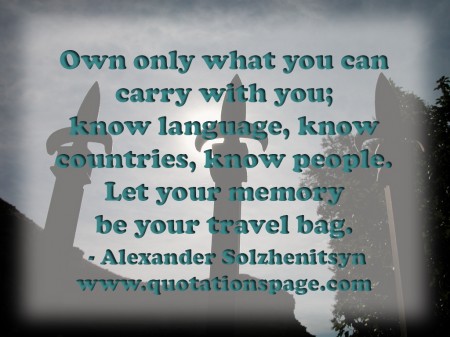 It reads:
Own only what you can carry with you; know language, know countries, know people. Let your memory be your travel bag.
Yes! It's important to learn the language, the terrain and the people of the place that you're visiting. It is important to prepare for a far away trip in every way you can.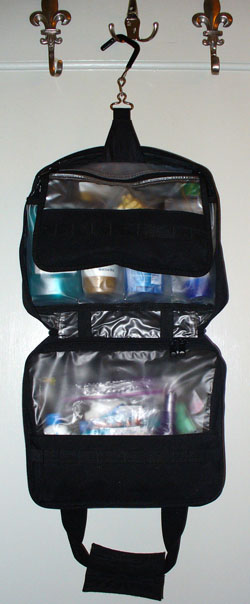 No! It's ALSO important to pack the necessities. I still have a toiletries kit that I keep stocked for travel. I talked about it here:
I have a very similar bag in the camper, although the medicinal items are in a separate first aid kit. You MUST bring the things you need to SEE, BREATHE and stay alive. If let your memory be your travel bag, you're going to be paying lots of money for replacement contact lenses if you lose one or be searching the tiny town in Ireland for deodorant.
It is essential to pack both your mind AND your bags properly for a trip.