Cheryl R. Gonzalez has a huge photo collection of her vintage trailers and restoration projects, but this photo of her great uncle and aunt camping really touched my heart.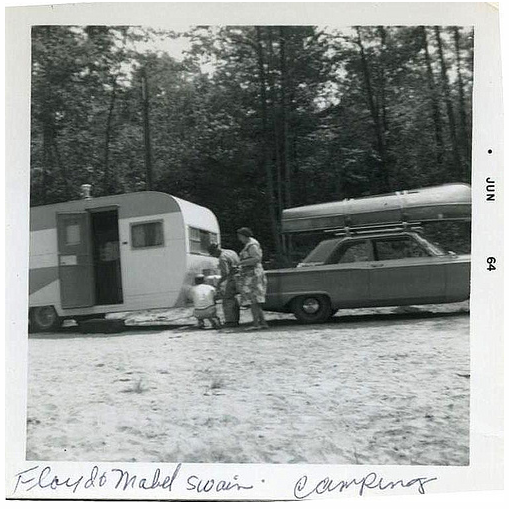 I can imagine how this photo was taken. It's obvious that they are focused on hitching up (or off) the trailer. This process took so long that the photographer got bored, found the camera and snapped a photo. Once again, I'm reminded that having a trailer wouldn't save me any time or work. It would just exchange it for different work.
On another note, I absolutely ADORE Mabel for wearing a dress while camping. I have a bunch of little skorts that I wear camping and people always look at me funny at the campsites. I feel a strange bond with Mabel across the generations. Way to go, girl!