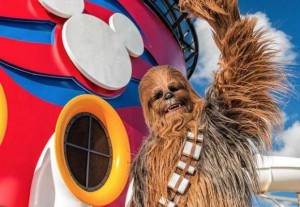 I haven't been this excited to go on a cruise in a long time. I usually can't defend the expense of a cruise when it is so inexpensive for us to hitch up the camper and go, but this one sounds awesome! Disney Cruise Lines is adding a Star Wars Day to some of their cruises!
Star Wars Day at Sea will be available only aboard the Disney Fantasy on select Western Caribbean sailings, January through April in 2016. Star Wars Day at Sea will take place during cruises departing on the following dates:
January 9
January 23
February 6
February 20
March 5
March 19
April 2
April 16
The Star Wars Day at Sea is a one-day extravaganza during your cruise. For the rest of your voyage, you'll enjoy the jam-packed itinerary of excitement and adventure you can only get from a Disney Cruise Line sailing. From Broadway-style shows and innovative dining, to a fun-filled visit to the private island paradise of Castaway Cay!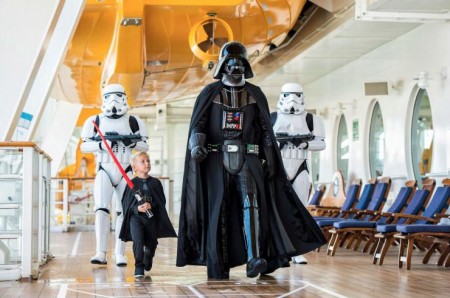 I wish they were doing this a few years ago when my boy was young enough to really love it. We took him to Disneyland when he was eleven and he was picked to do the Jedi Training Academy. It was the highlight of our trip.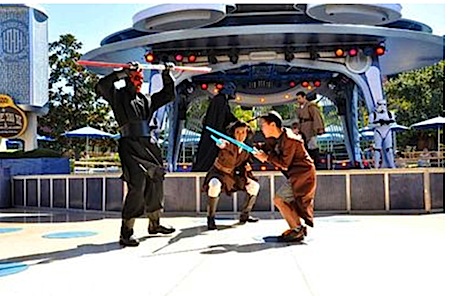 He waited for an hour and a half in the sun in order to be front and center so he could get picked. We kept asking if he wanted to ride Buzz Lightyear or Star Tours and he just stubbornly waited so he could be in the front when the Jedi comes out and chooses the padwans. Fortunately, he got chosen and we loved it. Hopefully, they'll have something that awesome on the cruises. It is on the list of activities.
I've wanted to try a Disney Cruise for a long time, so this just might be the best thing to get me there. I wonder if they choose 46 year old padwans…