Last August, we were camping at the foot of the Colossus Roller Coaster at the Lagoon campground and we were near this awesome teardrop camper. The owners were very obliging and let me take a bunch of pictures of it.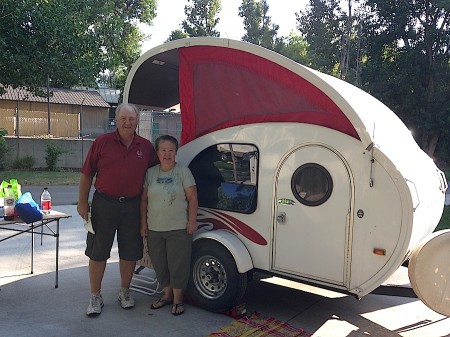 The camper is called the Lil Demon and it was made by A-Liner back in 2006.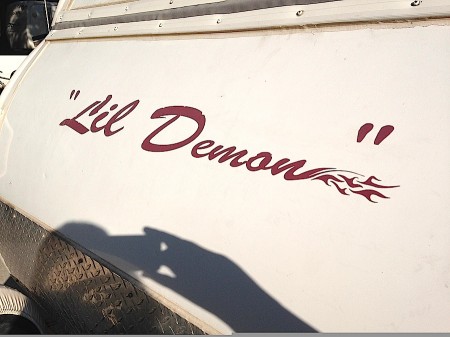 Like a Wild Goose Variation, the top opens up and allows for a lot of head space in the sleeping chamber.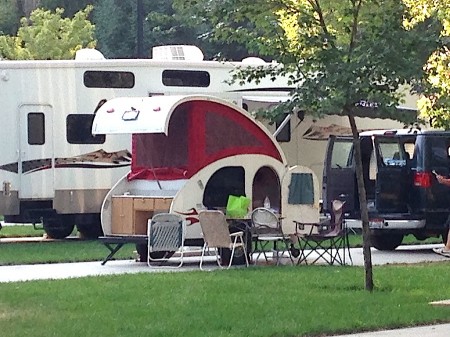 She talked about how her father had built a teardrop when she was a child and she had always wanted one, so when her husband and she came across this cute little camper, they snapped it up.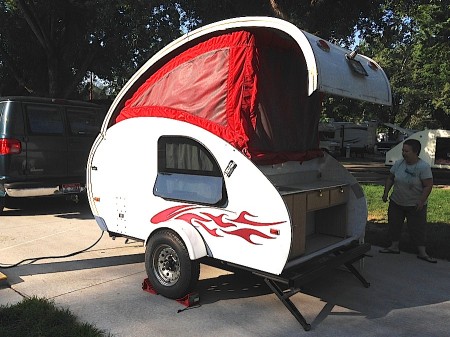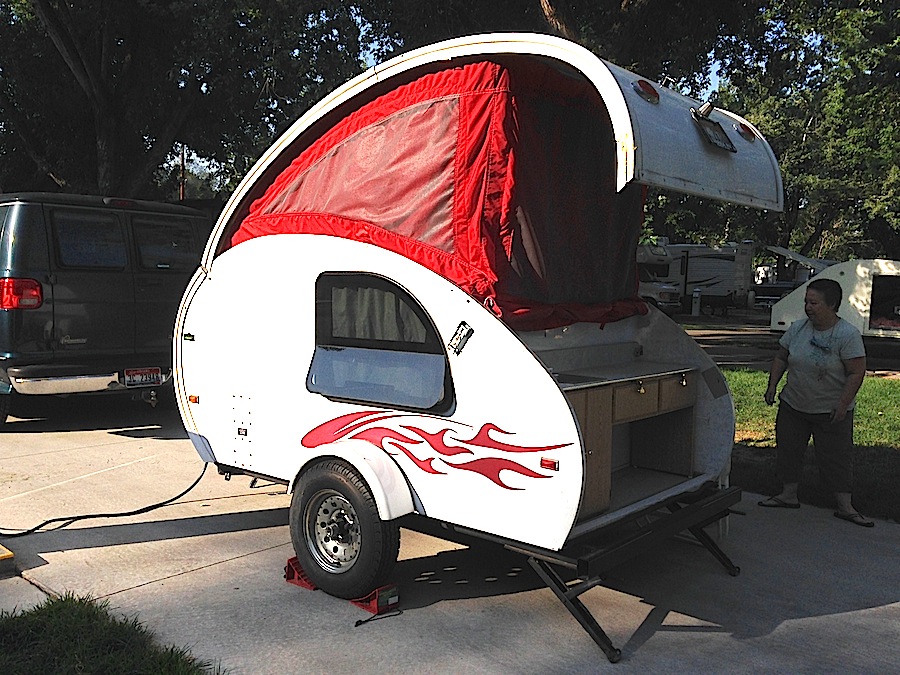 The galley was really interesting. It not only had a canvas cover to put over it when not in use, it was removable. They showed me how the latches on each side slid out and he lifted out the galley. It fulfilled all my chuck box dreams!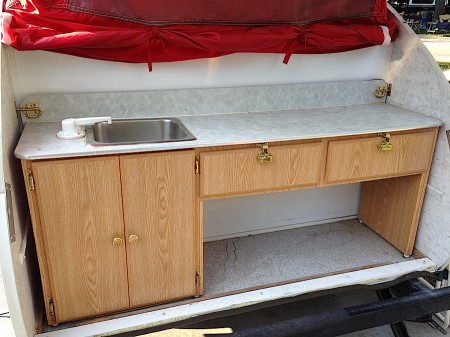 Her brother was also camping with them in a teardrop camper he had made from scratch, but he was too shy to let me take pictures for Starling Travel. Suffice it to say, it was awesome, too!
I had no idea that A-Liner had dabbled in making teardrop campers and I wish they had continued. They had some really good ideas and the Lil Demon was a fantastic example of ingenuity!