I found this teardrop trailer on Brian Greenleafs Blog.
Here's what he said about it:
I saw the epitome of "tiny" travel trailers. No, this is no novelty.  After some coaxing, the owner climbed inside to show us that he can, indeed, sleep stretched out in this little marvel.  With the advent of more lightweight building materials these days, anything is possible.
The first picture I saw was this one, and I thought that it wasn't that small.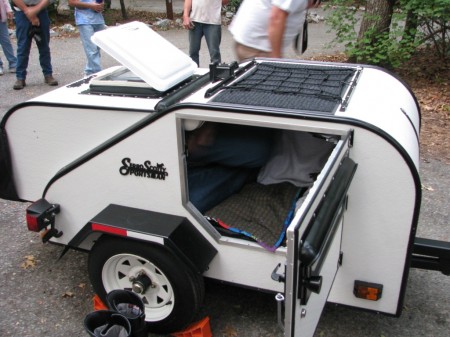 But then I saw what was hauling and realized that it was SUPER TINY!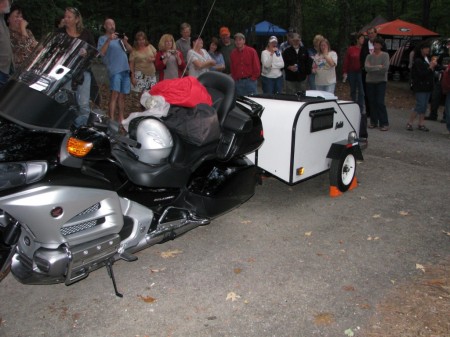 There is a name on the trailer that says, "Serro Scotty Sportsman," but that trailer looked like this: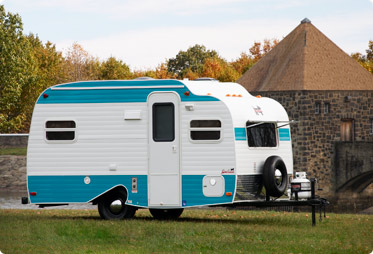 That name plate must have been a spare part added after the owner made the trailer from scratch, because I don't think Serro Scotty ever made anything that small.
The next time I'm worried about how small my teardrop is and how I'm going to fit everything, I'll remember this one.