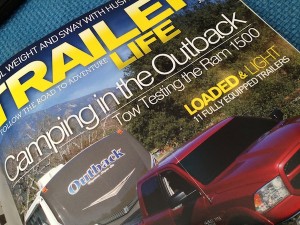 I am THOROUGHLY disgusted with Trailer Life Magazine right now. I just got it in the mail last night and was excited by one of the articles on the cover. It was called Loaded & Light: 11 Fully Equipped Trailers.
I thought, "Yes! They're finally showcasing some of the tiny trailers on the market today!" Unfortunately, it was not as I imagined.
Of the 11 trailers they showcased, only two of them were under 3000 pounds. Those two were just the "low-end" of some of the brands and neither one was pictured. Instead, they focused on 36-foot behemoths that "only" weight 6600 pounds.
Light? I don't think that word means what you think it means…
Here is a REAL list of eleven fourteen loaded and light trailers:
Update 09-10-13: Scamp 13′ Trailers
I can't believe I forgot the Scamp Trailers. The 13′ design weighs between 1200-1500 pounds.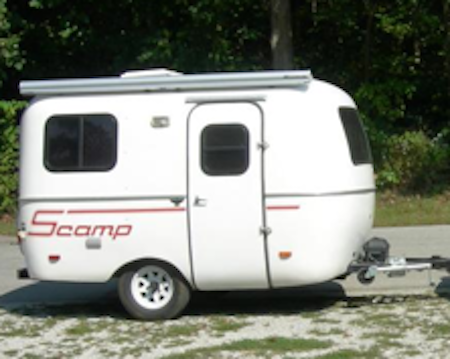 It includes a bathroom, dinette and kitchen facilities.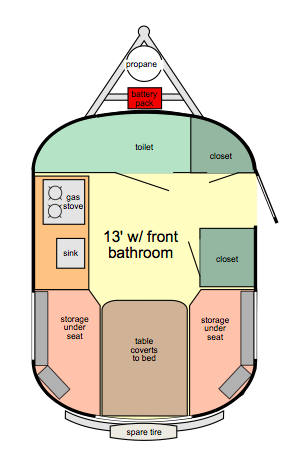 Since you order a Scamp directly from the manufacturer, you can choose all the options that you want and load this trailer up with as many amenities as they offer. If you're looking for loaded and light without traveling to Canada, Scamp is your best option.
Update 08-27-13: Prolite Plus S
Even lighter still, weighing in at a mere 1290 pounds, the Prolite Plus S is also made in Canada.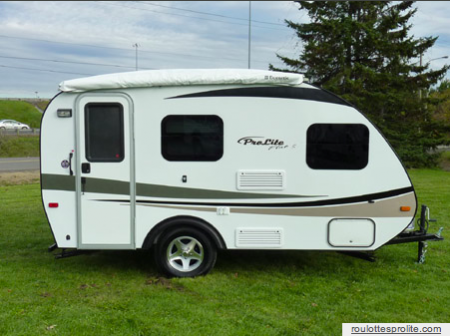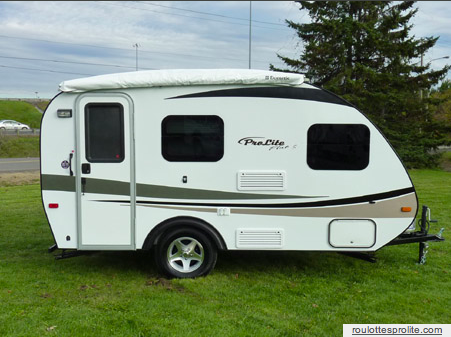 The Prolite Plus S is about as small as a trailer can get with a bathroom. Loaded and Light? YES!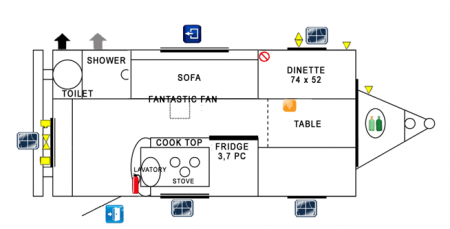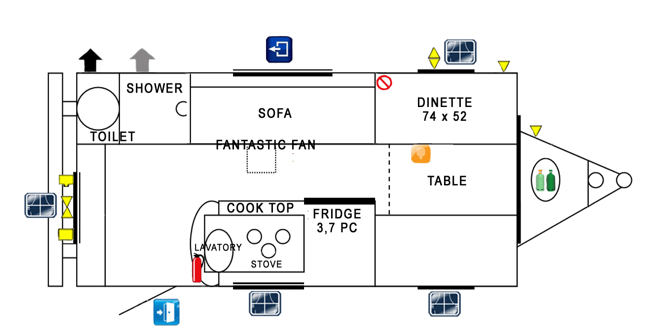 Here is a video tour of the interior:
Just when I think campers can't get any smaller or lighter, I learn about a new company making even better campers!
Update 06-12-13: Safari Alto F1743
The lightest of them all, weighing in at only 1592 pounds, the Safari Alto F1743 is an aluminum, glass and plastic masterpiece.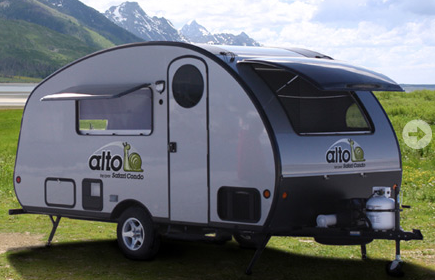 You have a bath and shower combo that is small, but it is enough to provide you with privacy.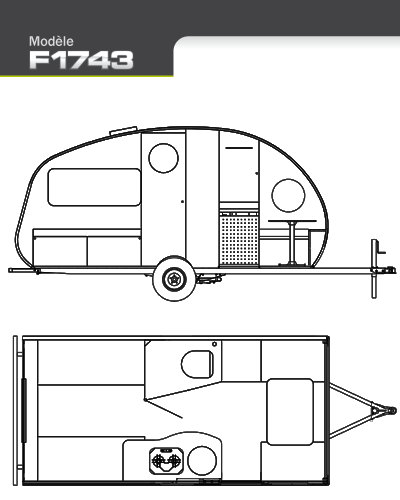 In addition to this design, Safari makes teardrop shaped popup campers that are able to be stored in your garage, towed by almost any car and have a bathroom for those late night trips.
You can read more about them here:
T@B S from Little Guy
Weighing in at 1670 pounds, the T@B S floorplan has EVERYTHING. A tiny bathroom, kitchen and sleeping area, it has all the bare necessities and can be pulled almost any car.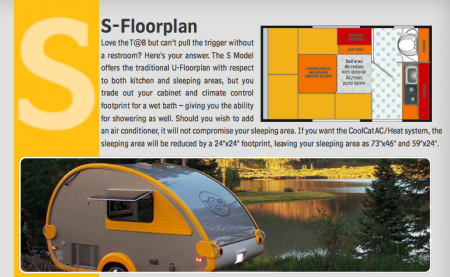 The bathroom is VERY small, however. When I got into one, it was difficult to sit and close the door and I'm only 5'2″.
You can read more about T@B Trailers here:
The Banshee BSV-2 from Palomino
Palomino has made a tent trailer with a dry weight of 2407 pounds, that sleeps six people and has a bathroom and a kitchen. Fully loaded and towable by a large SUV.

Here is a walkthrough of a similar trailer:
Retro 155 from Riverside RV
Good looks AND lightweight, the Riverside Retro 155 weighs in at only 1840 pounds. It only sleeps three people, and they have to be VERY friendly people, but it has all the bare necessities of a bathroom and a kitchen.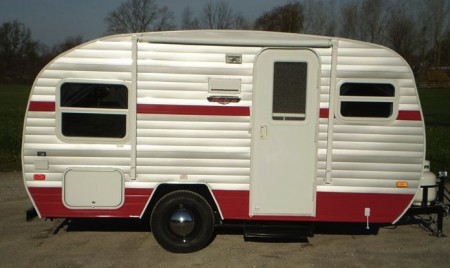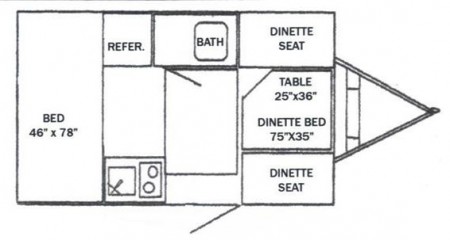 You can read more here:
iCamp Elite by URVUSA
At 2366 pounds, the iCamp Elite is adorable AND towable.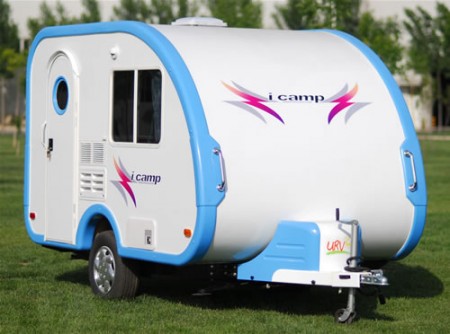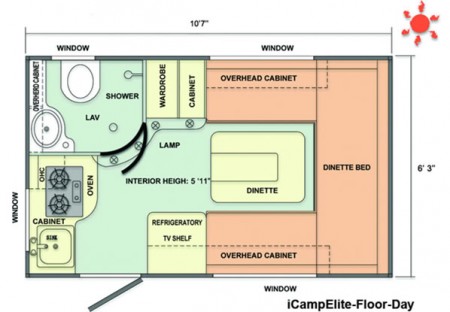 I wrote more about them here:
R-Pod RP-171 Trailer from Forest River
This cute little R-Pod only weighs 2205 pounds. It sleeps four and the wet bath is easily tall enough for my six-foot husband to shower in it.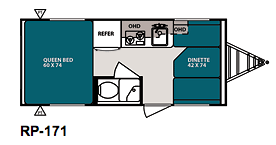 Hilander from Serro Scotty
The Hilander not only looks like a retro dream, it sleeps four people with its flip down bunk bed. It only weighs 2490 pounds!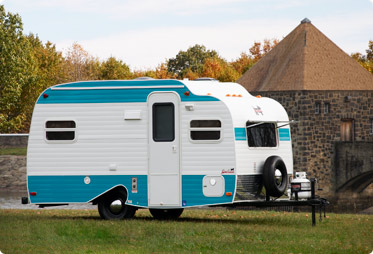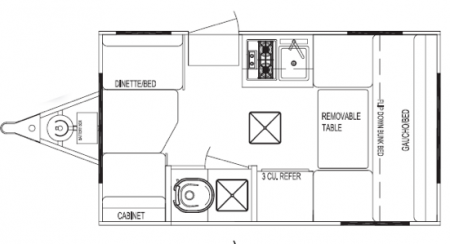 Here is a video tour of one:
Expedition by Aliner
The Expedition is an A-Frame trailer, but it can be equipped with a wet bath, making it fully loaded at only 1800 pounds.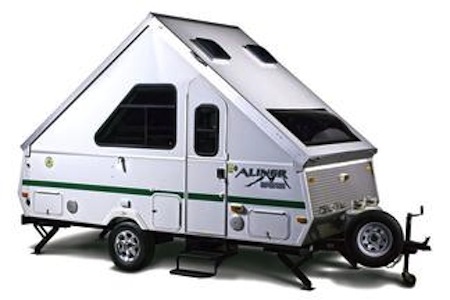 Camplite 11FDB from Livin Lite RV
It only sleeps two people, but the Camplite 11FDB is the epitome of small and light. With a dry weight of only 1995 pounds, this little trailer easily could be pulled by a simple SUV.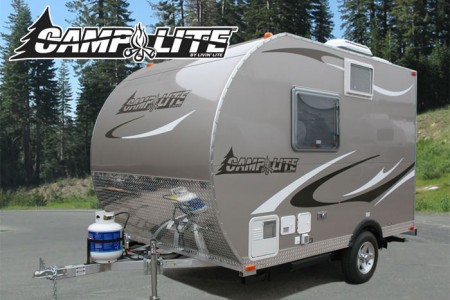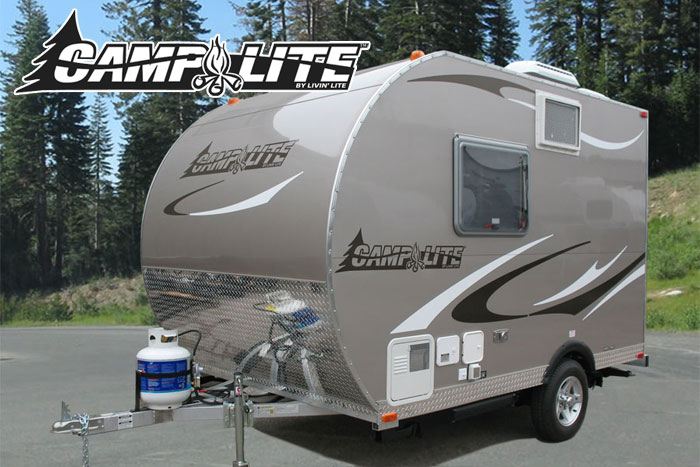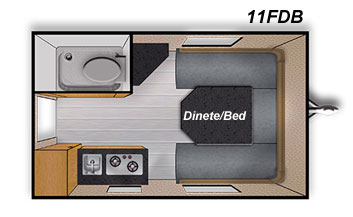 Livin Lite makes lots of trailers under 3000 pounds, so check out their website for the others.
Apex 151RBX from Coachmen
The only trailer that dips below 3000 pounds (barely at 2980 pounds) from Coachmen is the Apex 151RBX. It's a hybrid trailer with sleeping for six people.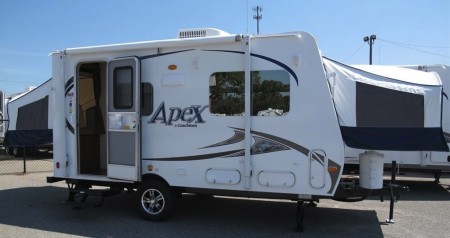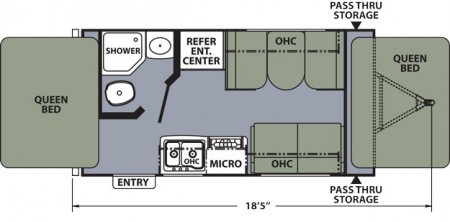 Here is a video tour of one:
Amerilite 14RBC from Gulfstream Coach Inc.
The Amerilite 14RBC is another tiny trailer that can only sleep two people, but it does have the luxury of a sofa next to the bed for those early risers or late sleepers who don't want to disturb their partners. It weighs in at 2230 pounds.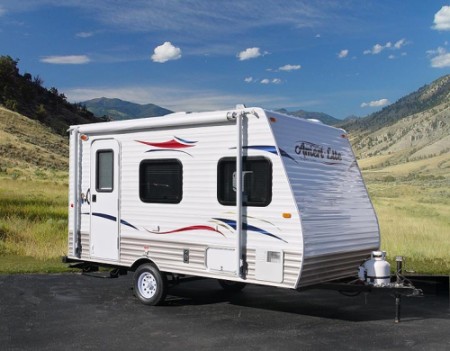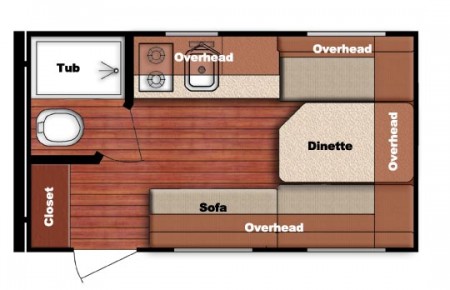 idea i15 by Travel Lite Campers
The idea i15 is another lightweight trailer that only sleeps two people with the added benefit of a small sofa. It weighs 2585 pounds, so it actually lives up to its name.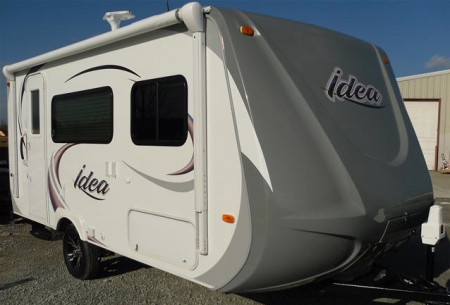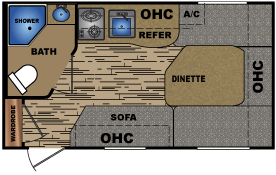 In the end, there are TONS of trailers out there under 3000 pounds that include a bathroom and a kitchen. Trailer Life just wrote an article showcasing the companies that CALL themselves ultra-lite, when in actuality, they weigh TWICE the weight of any of these trailers. Bad form, Trailer Life, bad form.
Update 05-20-13: They did it again here:
Hey, Trailer Life? How about focusing on trailers that are ACTUALLY light?