If you are in love with the old canned ham styled trailers, then you'll be happy to know that Riverside RV has a line of brand new travel trailers that look like they are straight out of the Fifties. Here is what the Riverside Retro 130 looks like: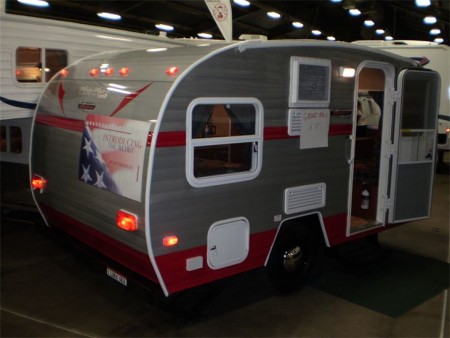 If that wasn't cool enough, there is one other feature that will make your life easier… It can be stored in your garage!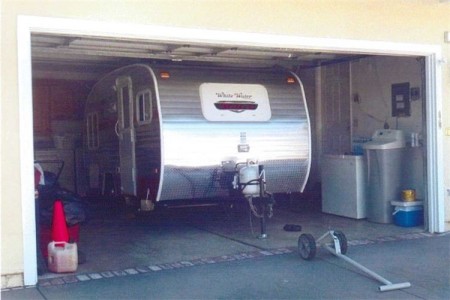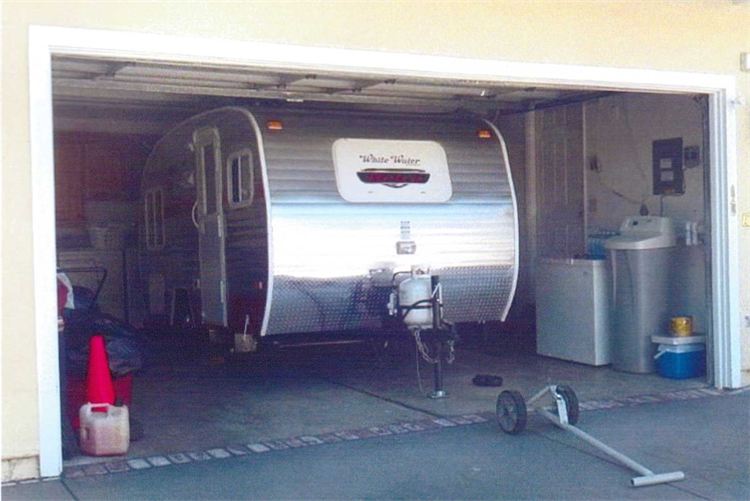 Even though it's petite enough to fit in a garage, it still sports 6'4″ headroom inside. Here's the Riverside Retro 155: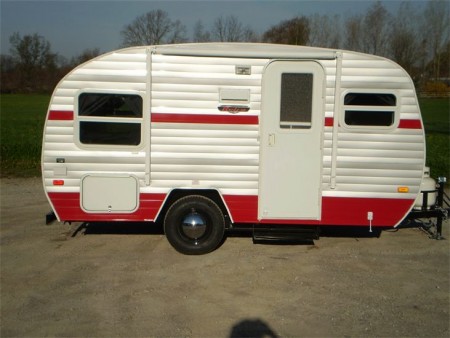 If you are looking for a simple travel trailer that has a sense of style, these are for you. Here is a video tour of one of a 155 that has a bathroom inside.
In these trailers, the bed is rather cramped at 46″ X 78″. That is two inches shy of a full sized mattress, so prepare to cuddle close.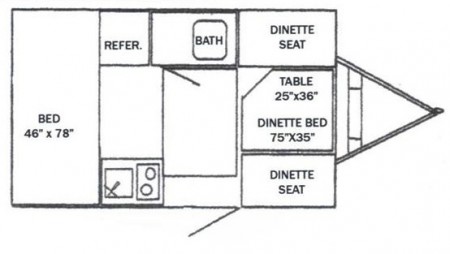 When I looked up the price on these trailers, they are going for about $15,000, so they are a lot more expensive than finding a used retro travel trailer on the market, but since they are new, there will be fewer maintenance costs than you would encounter with an older trailer. No worry about wood rot with these babies!
Just when I lose all hope of having a good trailer with a bathroom that can fit in my garage, I find a brilliant company like Riverside RV to entice me!
Update 08-27-13:
Mike and I were able to walk through one of these campers the other day and BOY! are they SHORT! The only way Mike could stand up was when he was standing in the drop floor spot (the little square indicated between the bath and the front door). That advertised 6'4″ headroom is ONLY in that small area. Otherwise, he had at duck. At 6'0″, he's not THAT tall. Additionally, the bed was SMALL. Smaller than a full bed, it was hard to imagine both of us sleeping there.
Suddenly, our tent trailer looked a lot better because it's garageable AND roomy…