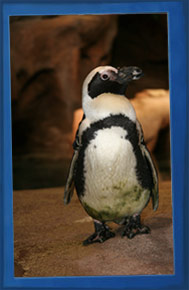 The Georgia Aquarium opened its doors last November and it has already welcomed its one millionth visitor.
The microcosm environments that they have set up are already acting like they should:
"I'm very pleased with the natural behavior I'm seeing," Executive Director Jeff Swanagan said of the aquarium's live-in residents. He said shrimp in the Tropical Diver exhibit have set up "cleaning stations," and that fish "line up like they're at a car wash" to get cleaned, just like they do in the wild.
I love going to an aquarium because I'm from a land-locked state that has no ocean nearby to enjoy. I find it odd that the best aquariums are located in areas that line the oceans. Local residents can just take an inexpensive snorkel and see fish in their local waterways, whereas, there is nothing like that in the states that are trapped by land.
If the numbers at the Georgia Aquarium are typical, it looks like there may be support for aquariums in other states. I hope more of them take notice of the runaway success that Georgia is having and fund aquariums elsewhere.
Unfortunately, the Georgia Aquarium hasn't set up any view cams or online exhibits for those of us trapped far from Atlanta, but their website shows you what can be expected on a trip.
Take a few moments and explore their website. Suddenly, the former home of the Olympics has another feather in its hat.
Here is a review of the aquarium from a local:
Via: World Hum | Travel | Atlanta's Georgia Aquarium Reaches 1 Million Visitors Milestone
---
Where: Georgia Aquarium 225 Baker St, Atlanta, GA 30313 Google Map Phone: (404) 581-4000