Every time we visit San Diego, we spend a day at the San Diego Zoo's Wild Animal Park, a huge wildlife preserve 35 miles north of the Zoo. This park is like the opposite of a zoo—the animals are roaming through wide open spaces, while humans are confined to limited fenced areas.
Every year in spring they have thousands of butterflies in the Hidden Jungle, a large walk-through greenhouse. It's certainly the most butterflies we've ever seen in one place—they even land on people. Here are a few of the many photos we took of these beautiful insects.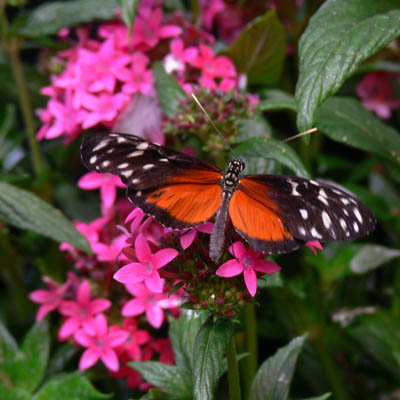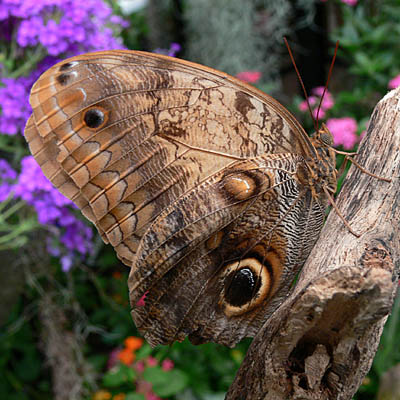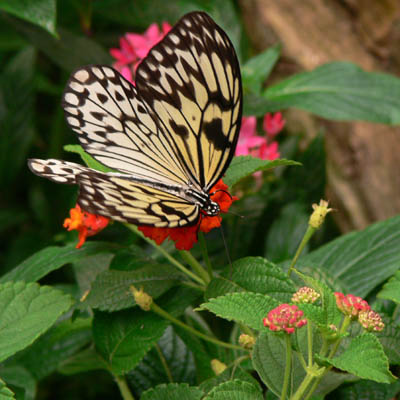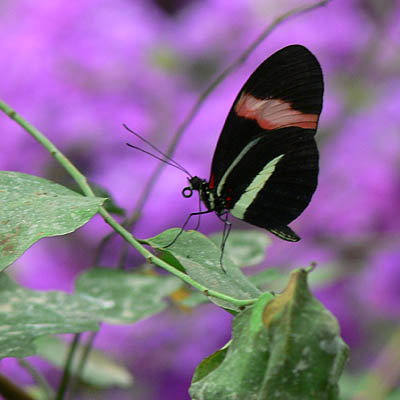 The annual Butterflies event ended May 7th. Be sure to catch it next year—it's well worth waiting in line.
Address: 15500 San Pasqual Valley Road, Escondido, CA
Park Hours: 9 a.m. to 4 p.m