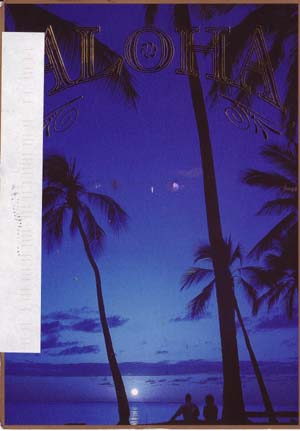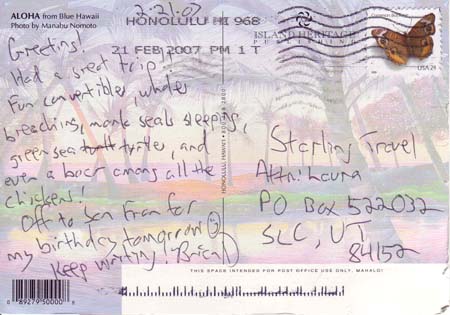 Another great postcard from Brian D from his trip to Hawaii. The postcard reads:
02-21-07 Greetings!

Had a great trip!! Fun convertibles, wales breaching, monk seals sleeping, green sea turtle and even a boar among all the chickens! Off to San Fran for my birthday tomorrow.

Keep writing!
Brian D
Well, happy belated birthday, Brian, and thank you for the postcard!