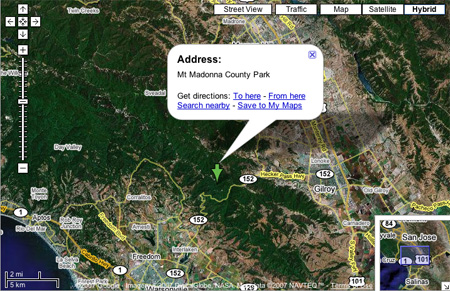 Halfway between San Jose and Salinas is Mount Madonna County Park. It is a great place for camping and hiking. If you are planning a trip to California, you can find so much more than the Disneylands and the Sea Worlds. There is an entire state of experiences waiting for you. You can find out more here:
This park belonged to a Cattle Baron during the Gold Rush Era. All that is left of his mansion are moss-covered stones. It's a surprising reminder of how quickly our most cherished possessions can deteriorate into nothing. It also serves as a warning that everything that we do to the planet is merely a scratch and Mother Earth can recover and overgrow your mark within years.
For a different sort of vacation, try camping at Mount Madonna County Park.
---
Where: Approximately 38 miles north of Salinas off Highway 101 – Google Map