If you have never read the fine print on the back of a hotel key card, today is the day to start.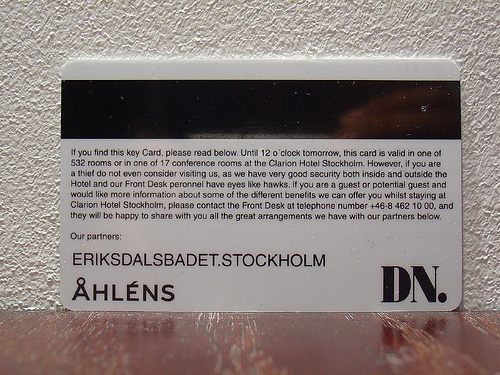 It reads:
If you find this key Card, please read below. Until 12 o'clock tomorrow, this card is valid in one of 532 rooms or in one of 17 conference rooms at the Clarion Hotel Stockholm. However, if you are a thief do not even consider visiting us, as we have very good security both inside and outside the Hotel and our Front Desk personnel have eyes like hawks.
It almost sounds like a dare to me. From now on, I'm reading ALL the small print if gems like this can be found!