While we were in Galveston, I took a quick video of the ocean at the seawall.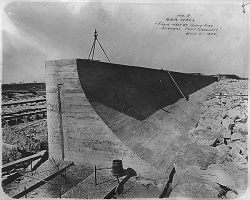 The seawall was built after the hurricane of 1900. That hurricane devastated the island and is still the deadliest natural disaster to strike the United States. Rather than leave the island uninhabited, they built the seawall and raised Galveston by as much as seventeen feet in some areas. The seawall has protected Galveston ever since.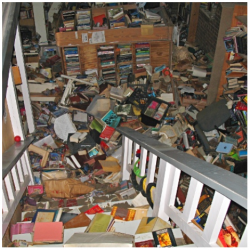 Last year, when Hurricane Ike hit, the seawall held, but the winds and water snuck in through the bay on the other side of the island and drown the island with eight feet of water. Everywhere we visited, each shop, restaurant and museum had a mark on their wall where the water level was. They all had small photo albums that they pressed into my hands to show the damage. It was like they were proud of what Ike had done to them and they survived it all.
For more information: