While I was at the RV show the other day, I saw a photo of a used tent trailer they had for sale that wasn't at the show. It looked so different that I snapped a picture of it.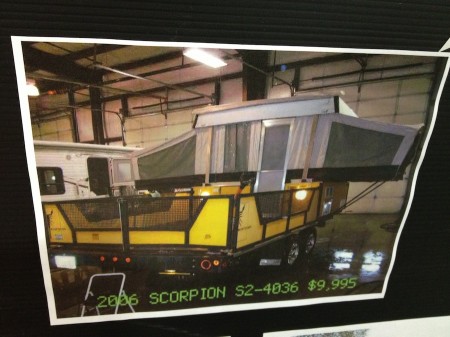 When I came home, I found out what it was: a 2006 Fleetwood Scorpion Toy Hauler. It was different than any toy hauler tent trailer I had seen before.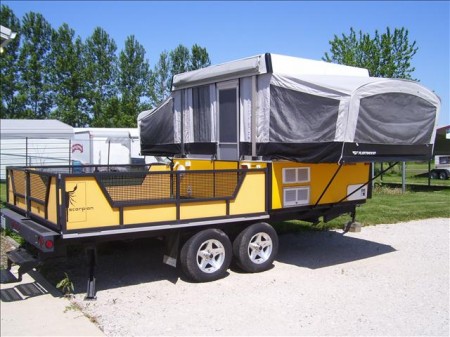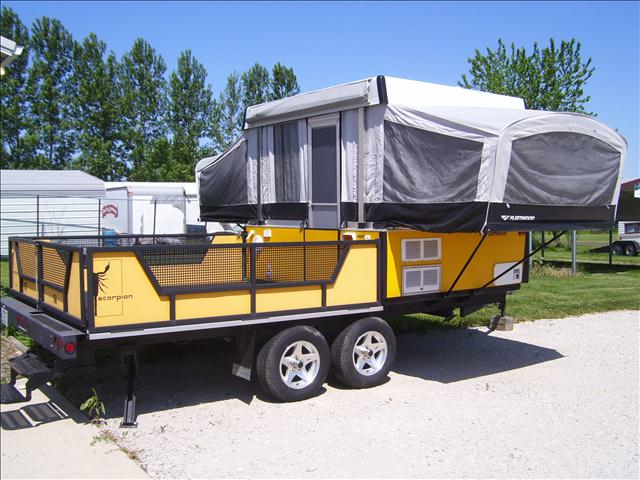 It's different because most toy hauler tent trailers open out over the hitch and the toy hauler space like this one from Rockwood.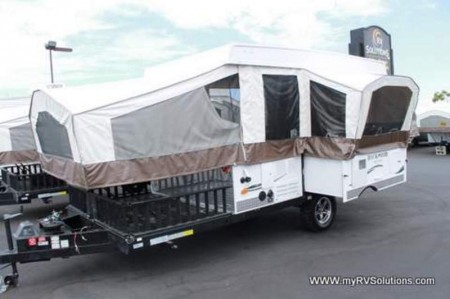 But the Scorpion opens out on the sides, leaving the toy hauler space open to leave your vehicles or use as a patio. In fact, the brochure for the Scorpion shows an entire enclosed screen room that adds to the size of your camper. Click to see full-sized photo.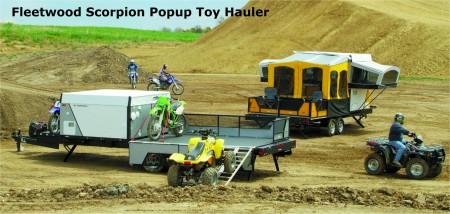 It looks as if the tent has been turned 90 degrees.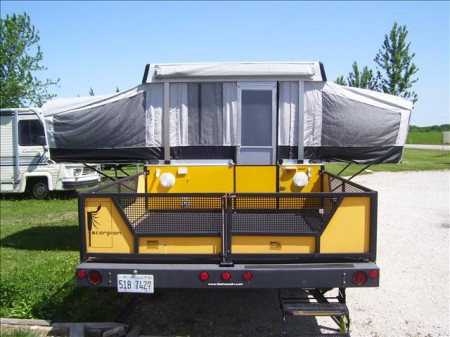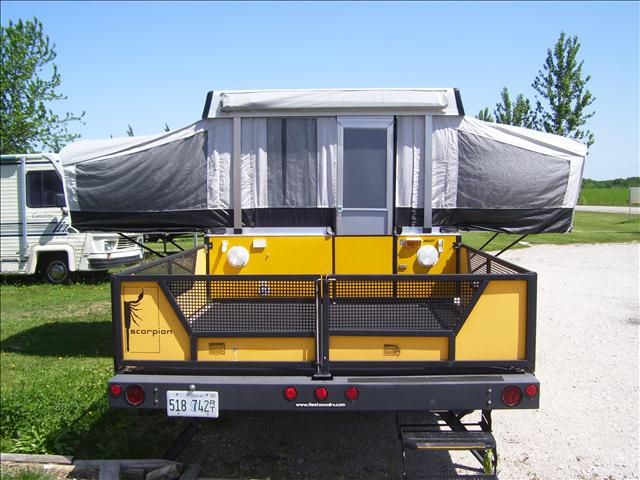 The hitch side of the trailer has additional storage space for tons of propane or even a dirt bike.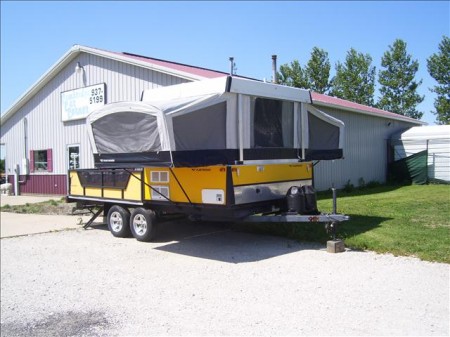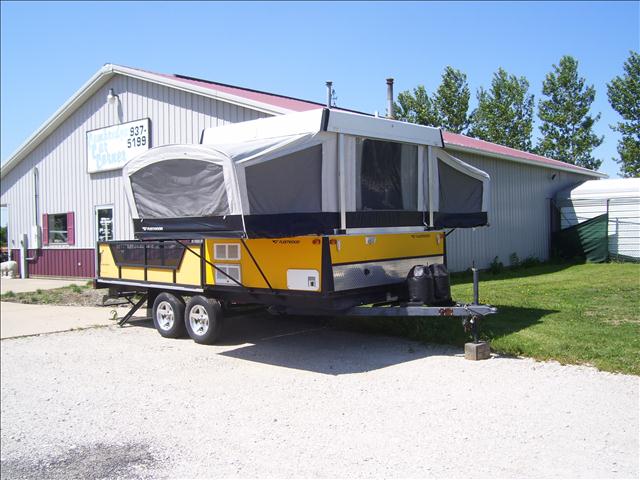 When it's all packed up, you can still access the fridge to get a cold drink or fill it with supplies without deploying in the garage.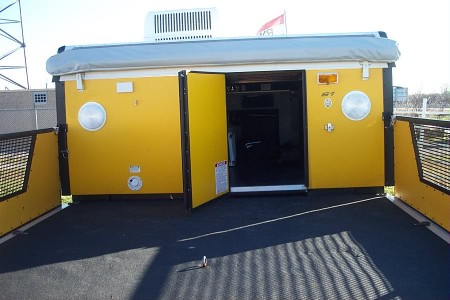 Here is a video tour of one (turn off the audio, it's just annoying music):
That year, Fleetwood also made the Evolution that had the more typical setup.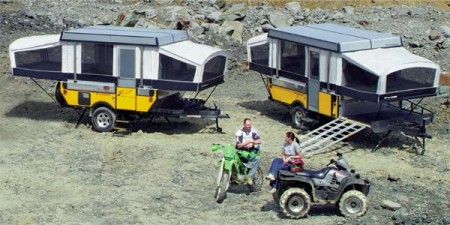 I appears that Fleetwood only manufactures motorhomes now, so I guess the sideways tent trailer experiment didn't really work out for them. It was an interesting thing for me to find, however, and I wonder why manufacturers insist on putting their tent trailers sideways.
Photos via: