I found this "cool" RV on KSL Classifieds with the title, "The Coolest RV You Will Find – $2,500." On first glance it looked interesting.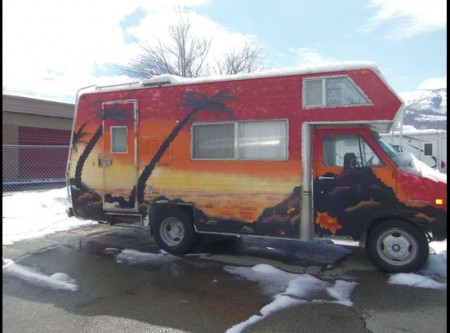 It reads:
1976 GMC Vandura. Only 77000 on it!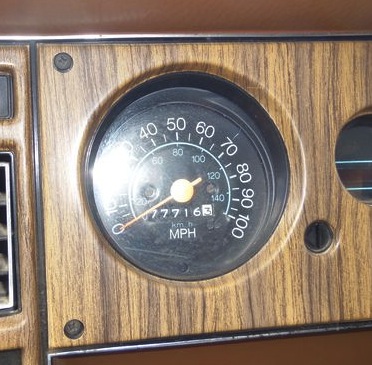 No rust on the frame and runs great. Their is a few things that need attention, as well as cosmetic details ( i.e. some screens) that need to be fixed but nothing major. Spent most of last summer fixing both the inside and under the hood. We made some altercations to the inside to liven it up more! Sleeps 4 comfortably with plenty of storage! It has: Folding couch into bed.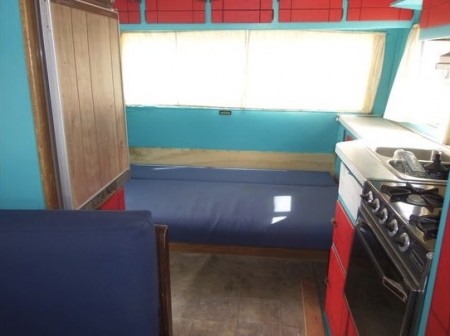 Sliding bed above driving cabin.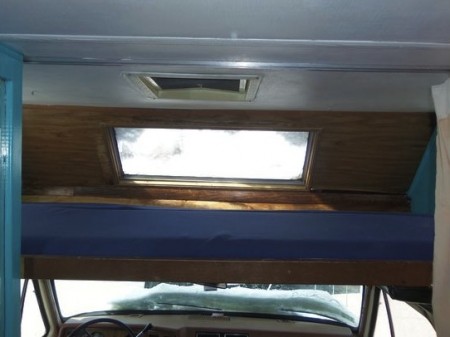 Bathroom.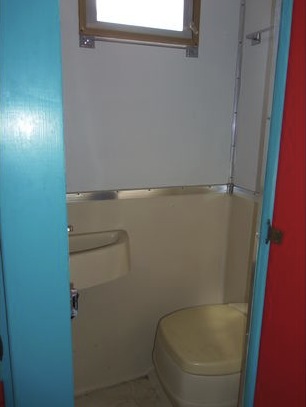 Sink. 4 burner gas stove. Fridge. Small space heater built in.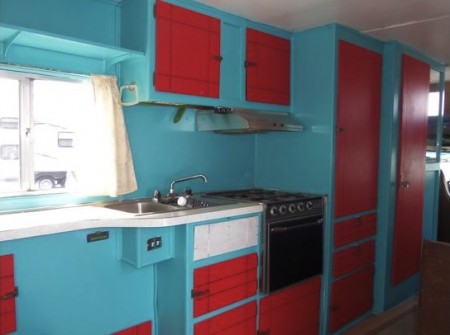 Table with two benches, that have additional storage underneath.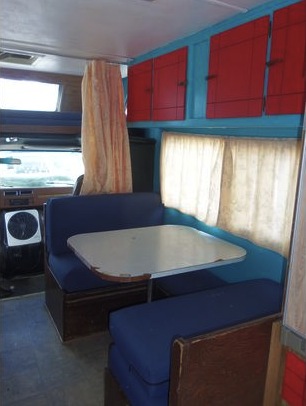 Plenty of storage, both inside and outside compartments.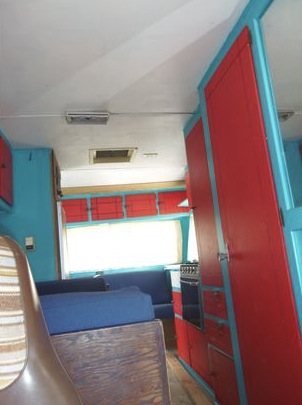 Hopefully the pictures say it all but this rig is AWESOME. I'm really sad to see it go but could really use the cash right now. Great price! But willing to negotiate. Text or call with any questions or to set up a time to come look at it, would love to sell by the end of the month.
The pictures DID say it all. You saw the passenger side of the RV, here is the driver's side.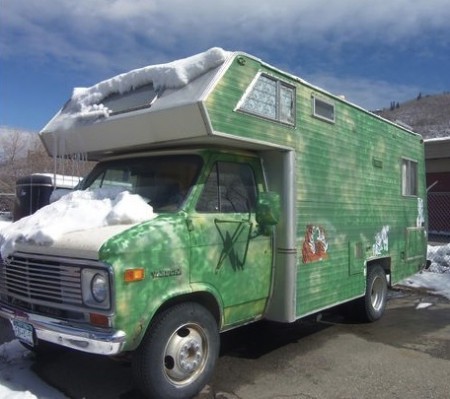 The multi-colored paint within the RV is an eyesore.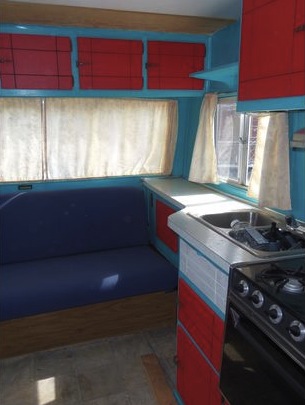 "Cool" isn't the word I would have used to describe this RV, especially since it probably doesn't have A/C because they have a HUGE fan hooked to the dash.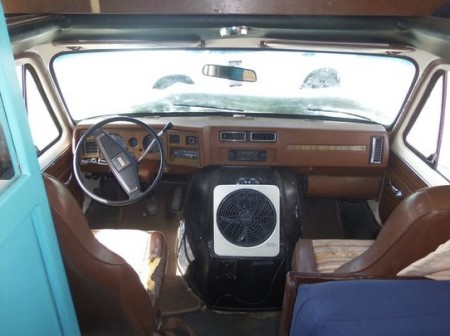 I'm sure this is the perfect RV for someone, but I wouldn't have classified it as the "coolest RV you will find."