I absolutely ADORE this 1973 Tow Low I found on KSL Classifieds!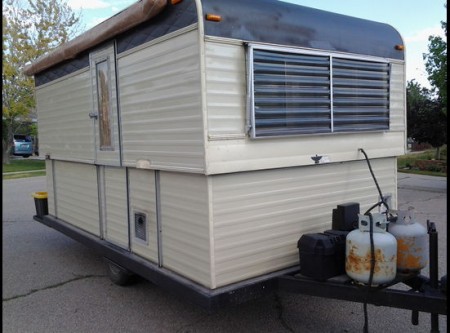 The owner selling it says:
Completely Rebuilt, Modified and Modernized!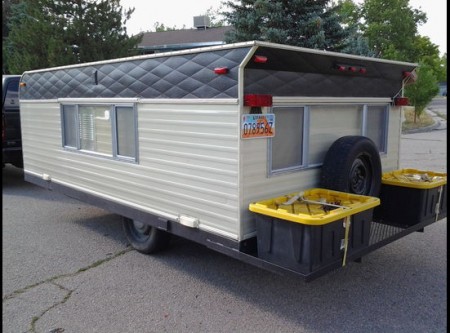 Gotta see this to believe it! Used to be manual with a large captains wheel to raise and lower. Now, Electric Winch System.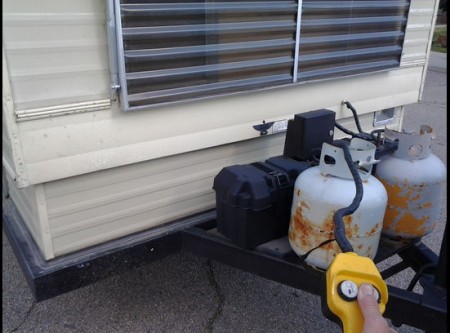 NEW 30 Gal fresh water tank! Stove, Sink, New Microwave, NEW siding & Roof, insulation, Battery, Converter, Lights, floor, Rear Rack with Storage Tubs, New Drapes.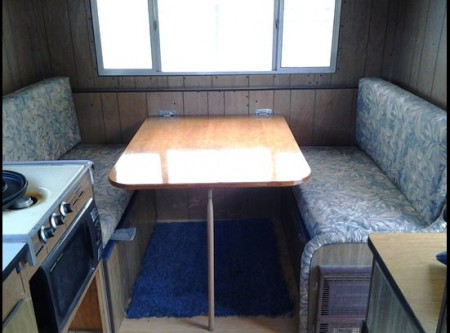 NOT A POP UP TENT TRAILER!!! All Hard Shell over a Hard Shell!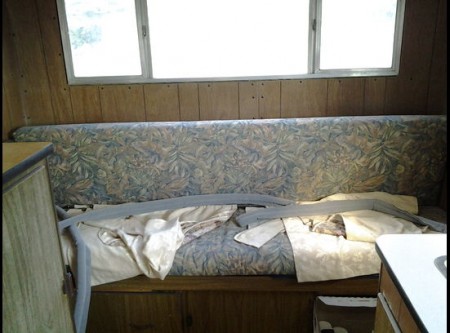 Awning in Good shape.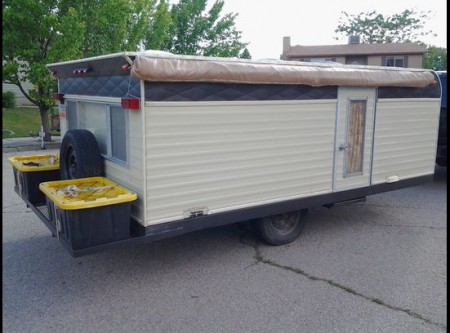 This was an Eleven Year Project of mine, I Built it to keep! As luck would have it We out grew it for a WAY more expensive one!!!
I couldn't find any information about the Tow Low on NADA, but I did find an informative forum posting on the Hi-Lo Trailer Forum:
The Tow-Low trailer was manufactured by Ratcliff Industries of Juneau Wisconsin in the 60's and early 70's. It was a direct competitor to the Hi-Lo which was made in Butler Ohio. The Tow-Low was generally characterized by the big wheel on the front on the trailer that was used to raise the top. A release and brake then allowed the top to lower. Only in it's last year or two of production did it offer an electric lift. I don't recall the use of hydraulics for the lift system although many were produced with hydraulic brakes. Here is a link to it's patent information. Hope it helps.
I did find another Tow Low on the Sisters on the Fly website: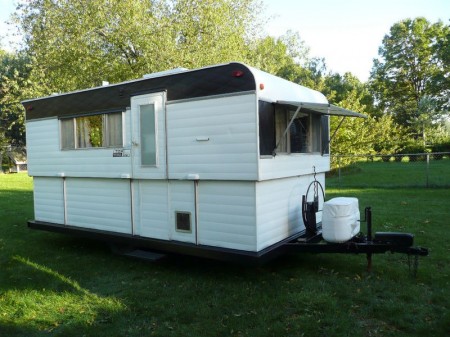 It looks like a great little trailer that can be towed by almost anything and yet another ingenious foldable camper.