I can't believe I haven't written an article about Scamp Trailers. They are awesome fiberglass trailers that are light and easy to tow. Just look how cute this Scamp 13 is from C. Smith on Fiberglass RV: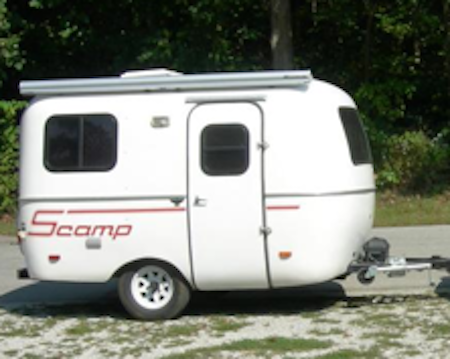 I found this introduction video for Scamps that shows their floor plans and how they are made, but they have disabled embedding.
They have been around since the Seventies, so I have found many of these trailers for sale used. The benefit of buying a used Scamp is that they are fiberglass, so you don't have to worry about wood rot.
Additionally, because they have been around so long, there are tons of owners who can answer questions and forum posts about them.
If you are looking for a trailer that you can pull with your normal car, Scamp is one of the best in the bumper pull category.