I've been desperately looking at the local classifieds for a new trailer. We bought the Subaru XV Crosstrek, so we can tow 500 more pounds than we could before and I've been obsessive. Then I got some good advice…
from a video game…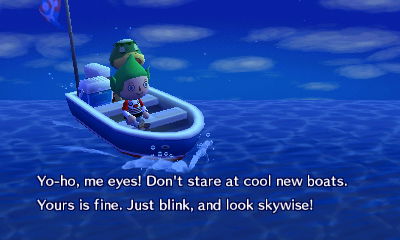 The Kap'n sang to me,
Yo-ho, me eyes! Don't stare at cool new boats. Yours is fine. Just blink, and look skywise!
He's right. I keep finding myself looking at new campers when my cute little tent trailer is just fine. Just look at how adorable it is with its homemade awning.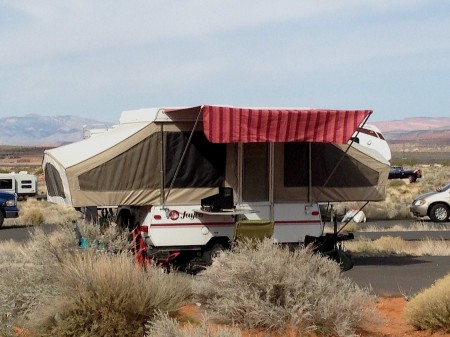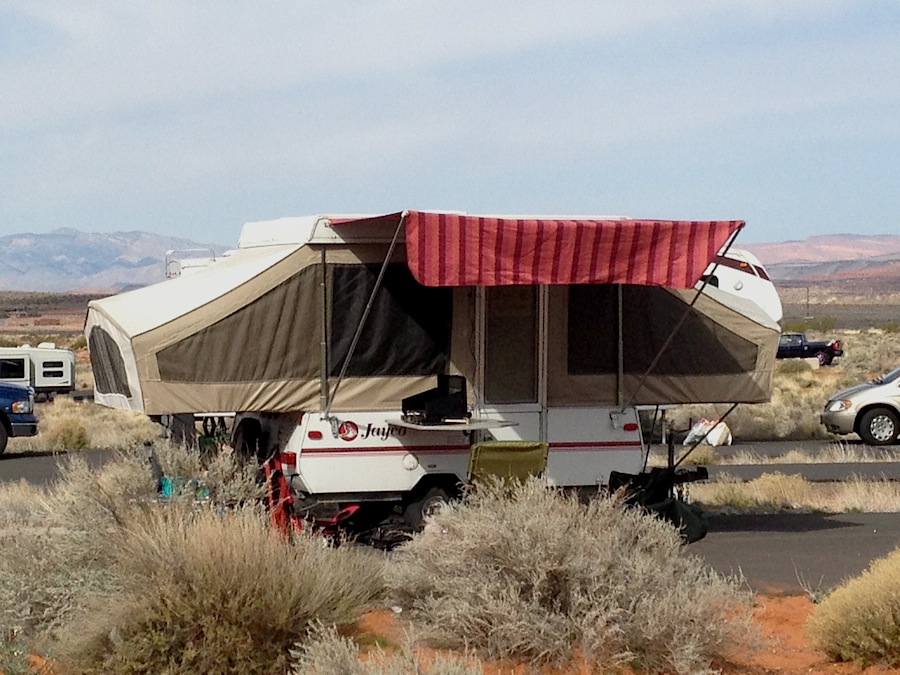 I actually LOVE that camper. Sure, I'd like it to have a toilet, but then again, I don't particularly want to EMPTY that toilet, especially when we camp in places where there are facilities within walking distance.
The problem isn't that I want a new camper. The problem is that I want to go camping, but we are buried in snow.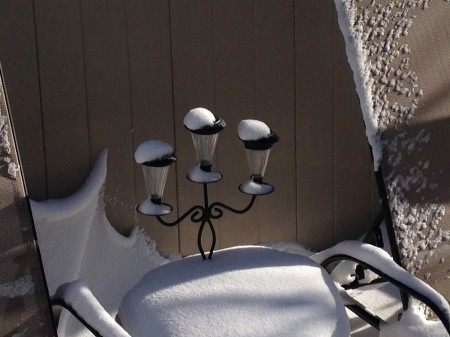 Even our usual winter camping favorites, like Saint George and Lake Mead, are too chilly for us right now. Sure, we could go camping in 23 degree weather, but it's not very pleasant when we do.
It doesn't help that the dead of winter is the absolute BEST time to look at campers in the classifieds. People are desperate to sell their trailers to pay for Christmas, to get it out of their driveway or to unload it before they move away. There is a screamin' deal on a 2010 tent camper with a toilet right now that is so appealing to me that I have to stop myself from looking at the listing every day.
I don't want that camper. I want to go camping.
I just need to blink and look skywise, I guess.