This old General Motors video about how a road trip would be in the future of 1976 is painful to watch at first, but there are some interesting things about it that I wish were true.
If you can get past the singing and spoken poetry, then you'll get to see the interesting ideas for the future of road trips. The car that drives itself is the first dream for the future that never came to be. Here's a picture of the "Electronic Control Strip" that supposedly drives the cars.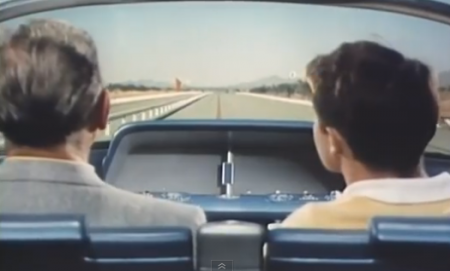 Google has been working on a car that drives itself for a long time now and we still haven't seen it.
The idea of having a car that dispenses ice cream and sodas seems a bit over-the-top. Not even the high-end RVs have that. It would be cool, though.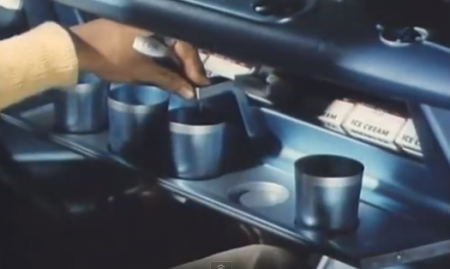 I really like this fold-down tray, though. Why don't we have these in the back of cars.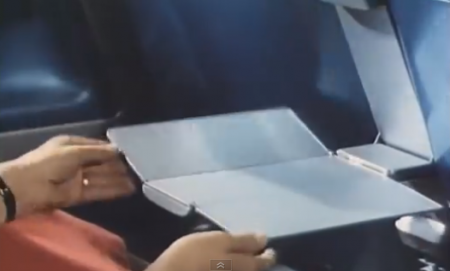 I love the design of these roads. It looks like it was set in a futuristic Zion's Park.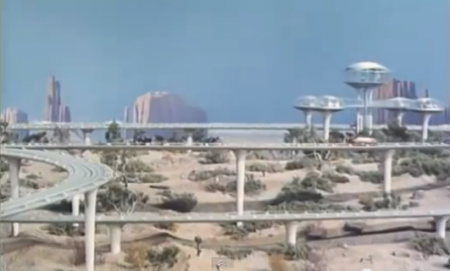 When the family got tired, the "Tower Man" recommended a hotel for them. At least we have a similar thing to this with all the information on the Internet.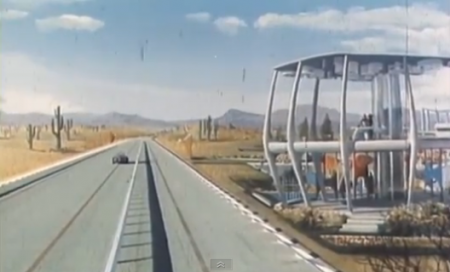 On a whole, this vision of 1976 was WAY better than the real 1976, but pales in comparison to now. I'm pretty happy with how the future turned out and no 1956 concept of the future can compare to it.
Via: A Family of Singing Time-Travelers Drive the Highways of Tomorrow