I am impressed with the ingenuity of this camp kitchen from PNY Prepper on YouTube.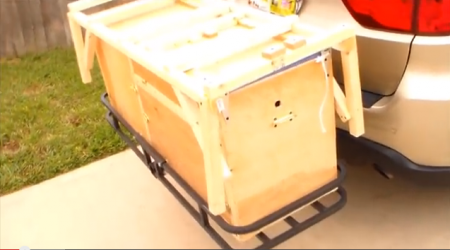 He started with a Hitch Cargo Carrier and built his camp kitchen to fit within it.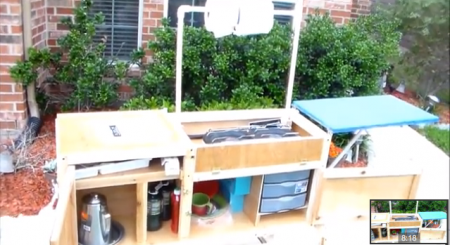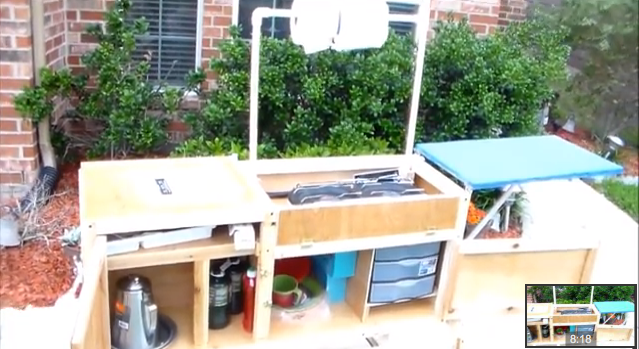 It looks great all set up!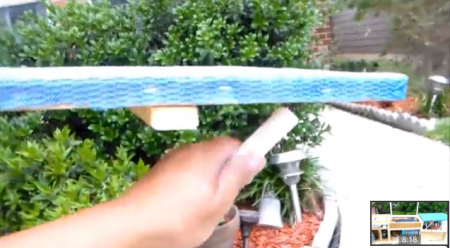 I love how he shows the design details, like this pvc pipe that provides support for the lid/counter.
This video is a little long, but it's a really interesting version of a camp kitchen.