This quote about beauty reminded me why I love to go to the mountains.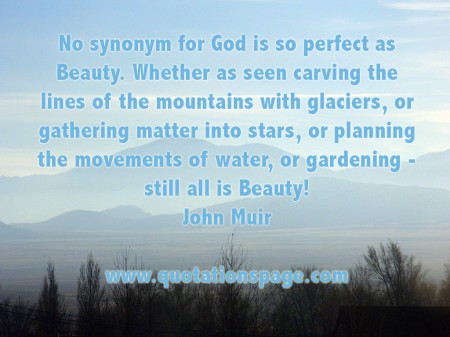 It reads:
No synonym for God is so perfect as Beauty. Whether as seen carving the lines of the mountains with glaciers, or gathering matter into stars, or planning the movements of water, or gardening – still all is Beauty!
This is why I go camping and hiking, to experience that overwhelming spiritual feeling of pure beauty. When I go too long between camping trips, my feet become eager to leave home behind and go in search of the mountains.