When we stayed at Dead Horse Ranch State Park last weekend, I saw this awesome teardrop trailer. The owners were leaving when I walked past, but they were willing to take a few minutes to quickly show it to me.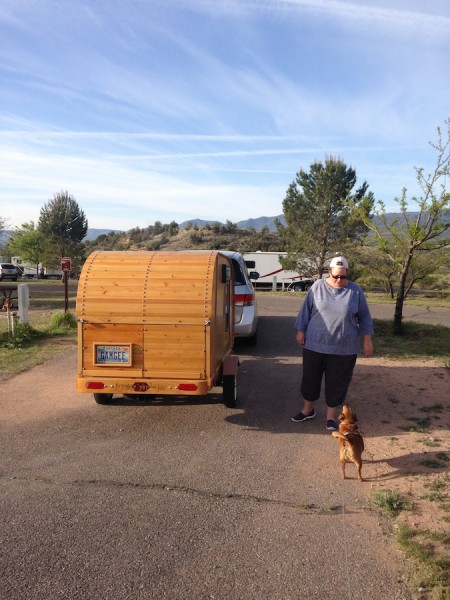 I asked what the writing on the bumper meant. It looked strangely familiar and I felt like I lost a few geek cred points when she said, "It reads, 'One Trailer to Rule Them All.'" Also, their license plate read, "Gamgee." That's the last name of Sam Gamgee, played by Sean Astin, one of the hobbits who took the ring to Rivendell.

The hatch opens up a galley in the back, like most teardrop trailers.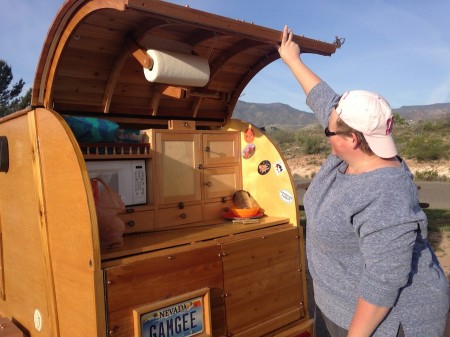 The bottom sides open up and reveal the cooler and the rest of the galley. Brilliant design!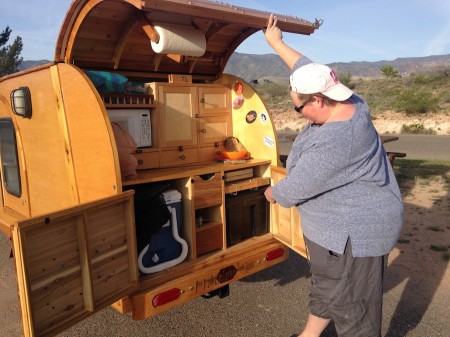 It was such a good looking teardrop, I really wished I had seen them BEFORE they were trying to leave so we could have talked more.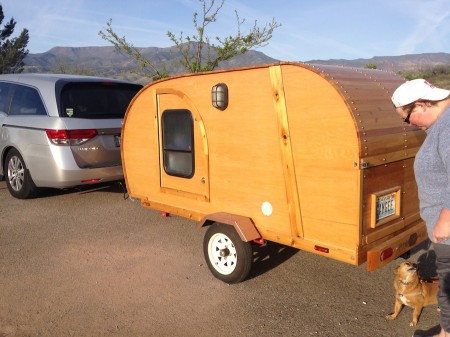 I'm so grateful that she gave me a quick tour before they had to head out! Safe Travels, my precious!