I love these photos from Deborah Carson on the Glampers on the Loose Facebook Group.
She posted:
Here is my Grandmother…the Original Glamper… they had a Spartinette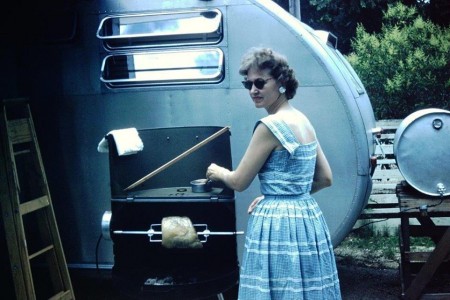 love these pics…;)) Then later on a Terry..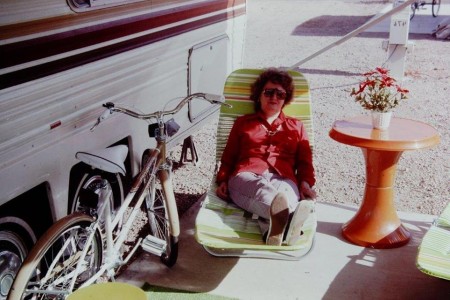 I took these from slides and transfered them to disk for my Grandparents Anniversary.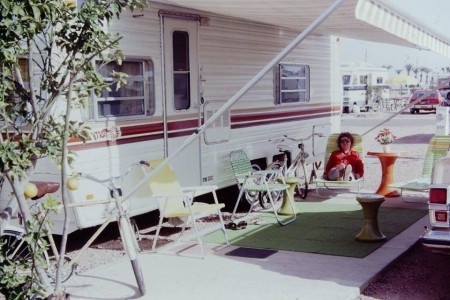 I adore everything about these photos, especially the orange table in the last two photos. Such great design!