At the Enterprise CornFest yesterday, I saw the cutest campers for rent.
This company is located in Southern Utah, close to Zion's Park, so you can rent a camper to take into the National Park.
Let me show you Betty and Peggy, two of their vintage campers:
This is Betty.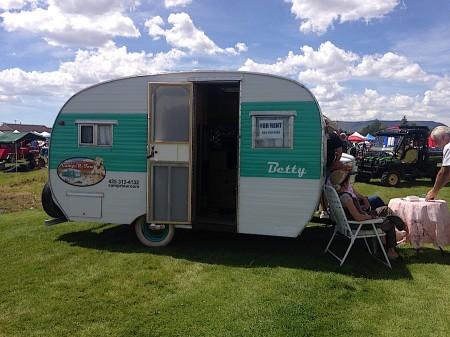 She is very stylish.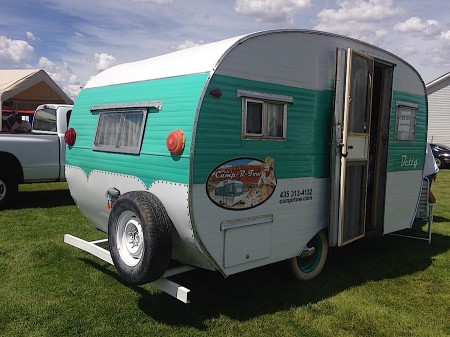 Her name is written on the side and everything.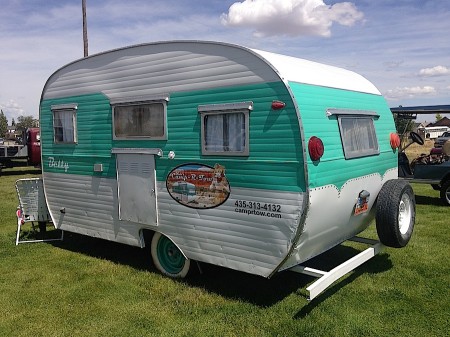 Her interior is black and white. It's a little hard to tell from this photo.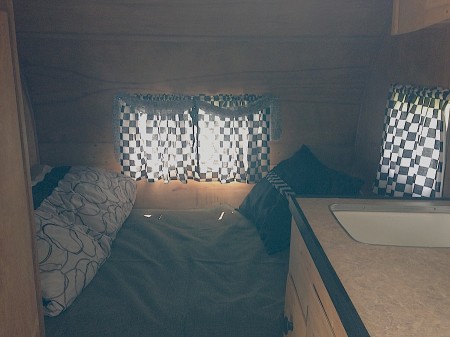 She can also sleep a third person on the dinette.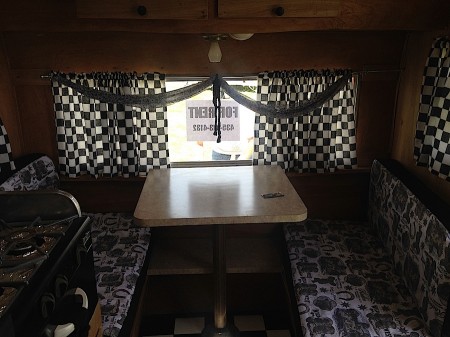 Her retro stove is black as well. There is no bathroom in Betty.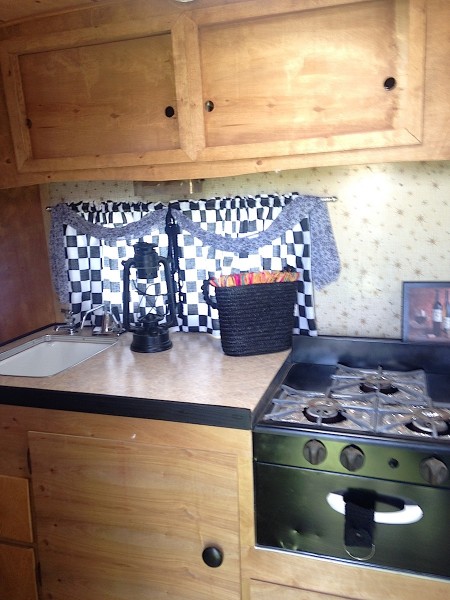 Here is Peggy.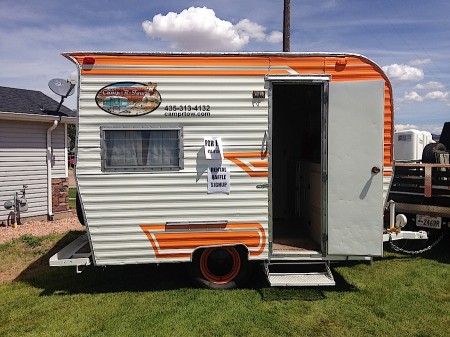 I adore her orange color because I imagine that she will match my Subaru Crosstrek.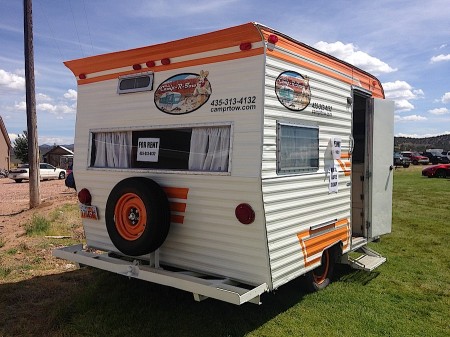 I love the font they used for her name.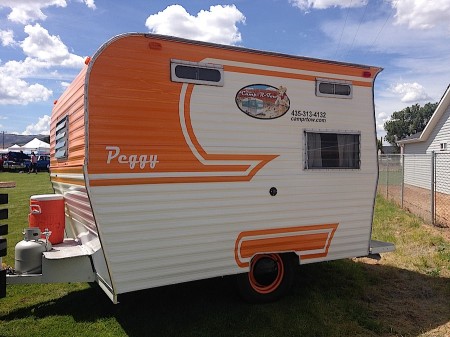 Peggy can sleep a VERY cramped four people, but only if you're willing to not sit up in bed.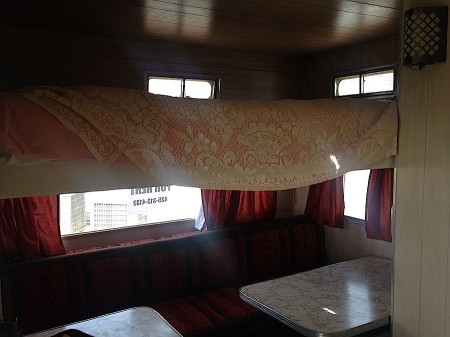 Her kitchen is pretty cramped and minimal.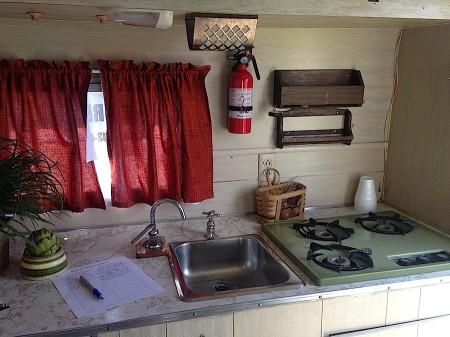 Unlike Betty, Peggy has a bathroom with a porta-potty.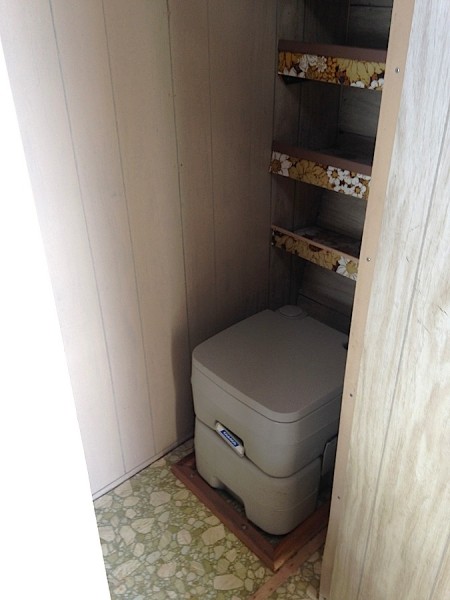 They also have another camper named Janet, but she wasn't being shown at the car show yesterday.
Even though I have a perfectly workable camper that is completely paid for and ready to camp, I am so tempted to rent one of these campers and try them out. If you have been wanting to try out glamping, here is a company that will make that easy for you.