Warning: If the title of this entry or the thought of pubic hair bothers you, then you probably shouldn't click on the link or video.
Min Jung has been sent to Las Vegas to review the show, Love, at the Mirage. It's Cirque du Soliel's newest show in which they dance and contort to the psychedelic stylings of the Beatles. I'm actually really interested in the show, so I enjoyed reading about her trials and tribulations to just get her own reservation at the Mirage.
She also took a moment to videotape her experiences. Despite all her problems, she has a great room overlooking Caesar's Palace, Paris Las Vegas and The Rio Hotel. I usually end up with the room overlooking the I-15 freeway.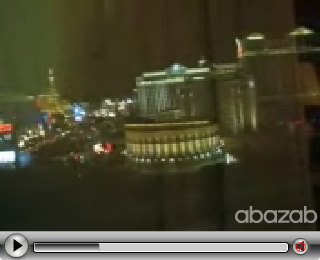 I've found that any time I've been "sent" somewhere by a company, that I've had trouble with reservations. Most times, when I have made the reservations on my own, I don't have trouble. It was probably not The Mirage's fault that they couldn't find Min Jung's reservation, but it shouldn't have taken them so much time to figure it out and they definitely shouldn't have put her in a dirty room. Sounds like her trip to Zumanity made it all worthwhile, though.
She also has a photoset from her trip on Flicker:
---
Where: Las Vegas, Nevada
The Mirage Hotel: 3400 Las Vegas Blvd S, Las Vegas, NV 89109 Google Map
The Official Mirage Hotel Website
The Beatles LOVE by Cirque du Soleil: Showing at The Mirage Hotel 3400 Las Vegas Blvd S, Las Vegas, NV 89109 Google Map
The Official The Beatles LOVE Website
Cost: $69 – $150 Depending on seating
Zumanity – Another side of Cirque du Soleil: Showing at the New York, New York Hotel 3790 S. Las Vegas Blvd. Las Vegas, NV 89109 Google Map
Cost: $69 – $129 Depending on seating
The Baccarat Bar at The Bellagio Hotel: 3600 S. Las Vegas Blvd. Las Vegas, NV 89109 Google Map